WOW air obliges traveller demand for increased frequency flights
WOW air increases its service offering to Iceland and Europe in response to seasonal demand – an inevitable response to the growing numbers we can expect to see now and in the future.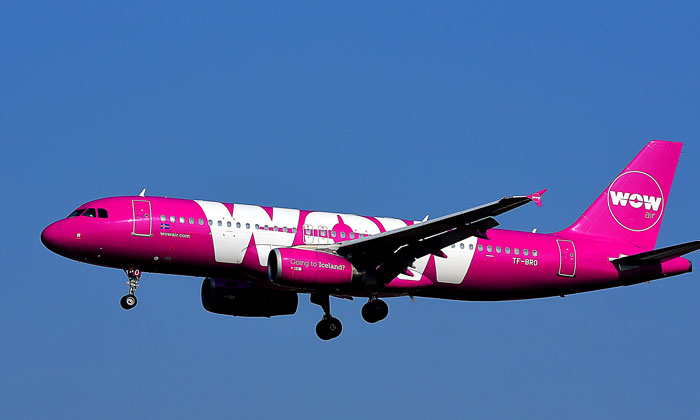 WOW air has announced plans to add a fifth weekly frequency to its scheduled service from Cincinnati/Northern Kentucky International Airport (CVG) to Iceland and more than 20 destinations in Europe including London, Paris, Amsterdam, Dublin and more.
Responding to high demand for these destinations, WOW air is increasing its service frequency from four days a week (Monday, Tuesday, Thursday and Saturday) to five days a week throughout the summer travel season: 4th June –17th Sep 2018. The new frequency will depart on Wednesdays at 12:50.
To celebrate the increase in seasonal flight service, WOW air is offering passengers special rates for all one-way flights from CVG to Iceland (KEF) and from CVG to London (STN), Paris (CDG), Amsterdam (AMS), Frankfurt (FRA), Dublin (DUB), Berlin (SXF) and Copenhagen (CPH) via Iceland.
The American low-cost airline is scheduled to begin service from CVG on 9th May 2018. 
Commenting on the popularity of their service – which boasts low fares, modern fleet and low emissions – Skúli Mogensen, CEO and Founder of WOW air, said: "The reception from Cincinnati/Northern Kentucky travellers for our flight service has been phenomenal since we announced the route last summer. Because of the strong demand, we have decided to increase our service from four to five days during the summer. We look forward to bringing affordable international travel to CVG.".
Candace McGraw, Chief Executive Office, CVG, highlighted the urgent need to cater for this increased route demand, stating: "The response from local travellers for WOW air's low-cost international service has been extremely positive, and we appreciate WOW air adding a fifth frequency this summer to accommodate the strong demand.".