Tech advancements and FAA programme allows drones to fly closer to Cincinnati airport
Technology and a Federal programme has shrunk Cincinnati/Northern Kentucky International Airport's five-mile drone exclusion zone.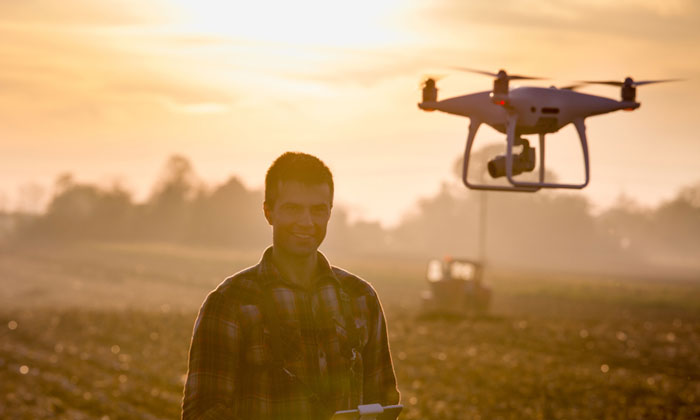 TWO SIDED: Drones are of increasing concern to the aviation industry, but can also be a practical tool for carrying out inspections
The five-mile no-fly zone for drone operators around Cincinnati/Northern Kentucky International Airport (CVG) has been lifted in certain areas. 
The derestriction comes as a result Federal Aviation Administration's (FAA) new Low Altitude Authorization and Notification Capability (LAANC) programme and other technological advancements. 
Alongside this, CVG partnered with several Kentucky airports as well as Kentucky State Representative Diane St. Onge to establish Kentucky HB540, the airport safety law. This law requires coordination with CVG as well as the FAA to operate drones in critical areas of the airport, primarily the ends of runways during takeoff and landing.
CVG and the FAA have both independently partnered with AirMap to execute the LAANC protocols and provisions of Kentucky HB540, to provide seamless and efficient coordination and notification process for drone operators.
"CVG would like to thank the FAA and Kentucky State Representative Diane St. Onge for moving the industry forward by helping make drone operations within five miles of the airport much safer by protecting critical areas for takeoff and landing," said Tim Zeis, Chief Operating Officer, CVG. "CVG, our business partners, and others who operate drones will benefit from this innovative approach."
"CVG has once again taken a proactive approach by establishing measures ensuring that the safety of its flying passengers remains paramount," said Representative Diane St. Onge, Kentucky State House of Representatives. "It was a privilege to work with COO Tim Zeis and his team to draft and pass legislation that would accomplish this top priority for our airport."
To find out more, and to download the AirMap app visit CVG's website:  http://www.cvgairport.com/about/contact/drones