Nashville hands out $223 million expansion contracts
Two companies have been awarded contracts worth more than $200 million in total to redesign and expand Nashville International Airport.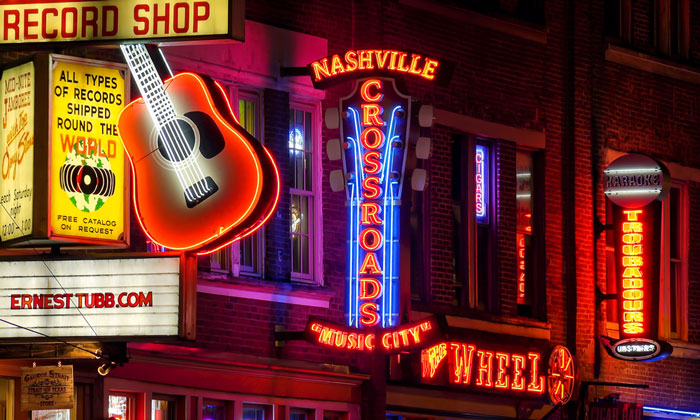 BACK TO LIFE: The projects are set to correspond with the growth strategy of the airport
The Metropolitan Airport Authority in Nashville, Tennessee has handed out two contracts, together worth more than USD$200 million, for an 'ambitious' building project at Nashville International Airport (BNA).
The authority's board of commissioners awarded the larger contract, a $203 million deal to build a new concourse and expand the terminal wings, to Hensel Phelps, a construction company based in Colorado.
The second, $23 million contract to expand the terminal apron and taxi lane, was awarded to Eutaw Construction Company, a firm that played a part in the award-winning reconstruction of the Bay St Lewis Bridge after it was destroyed by Hurricane Katrina.
"BNA Vision is an ambitious and growth-driven plan designed to meet the long-term needs of our airport and the city we serve," said Bobby Joslin, MNAA board chair. "The awarding of both contracts today is the next major step toward building a world-class airport for our world-class city."
"We are eager to bring Concourse D back to life with commercial air service, as well as add capacity to our Ticketing and Baggage Claim levels," said Doug Kreulen, MNAA president and CEO.
"In addition, the terminal apron and taxilane expansion will be vital to our future state-of-the-art International Arrivals Facility, which is set to open in 2023. BNA Vision is well underway now, as multiple projects will soon be simultaneously in motion. It's an exciting time for our airport."
The $203 million design build contract for Concourse D and terminal wings expansion project will expand BNA's fourth concourse, as well as enlarge the existing Ticketing Lobby and Baggage Claim areas. Anticipated completion date is summer 2020. Concourse D has not been used for airline operations since American Airlines ceased using BNA as a hub approximately 20 years ago.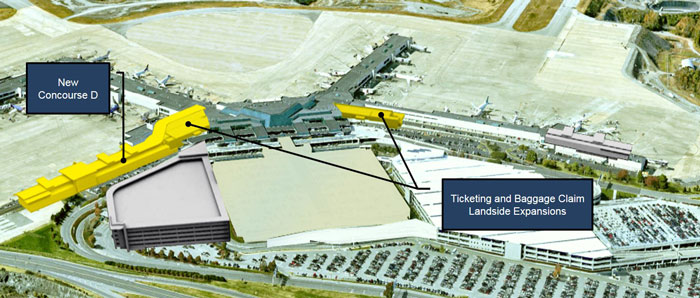 The new Concourse D will feature 115,000 square feet of space with six domestic aircraft gates, dining and retail options and a central utilities plant. Additionally, as part of this project, 80,000 square feet of new space will be added to the north and south ends of the terminal, which will expand the Ticketing Lobby and add four baggage claim carousels. 
"Hensel Phelps is honoured to be selected as the Design Build contractor for this project," said Kirk Hazen, Hensel Phelps vice president and district manager.
"We understand that every great landmark starts with a vision, and it's our job to bring BNA Vision to life with a comprehensive team approach that begins with innovative planning and extends throughout the entire life of the project.
"We approach every project 'The Hensel Phelps Way,' inspiring trust and confidence in everything we do. From the gate where passengers arrive, to the belt where their bags are delivered, our team works to make construction invisible, allowing Nashville visitors a positive first impression of the city."
Eutaw Construction Company's project
The $23 million construction contract for terminal apron and taxilane expansion project will add more than 500,000 square feet of additional space for aircraft parking and maneuvering, adjacent to the airport terminal. Anticipated completion date is spring 2019. This expansion will require in excess of 55,000 dump truck loads to fill in a 50-foot depression.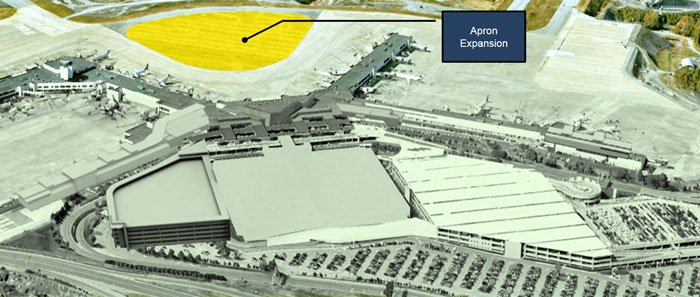 "We are very excited to be selected as the successful contractor for the terminal apron and taxilane expansion project at Nashville International Airport," said Lane Williams, Eutaw Construction Company, Inc. regional vice president.
"Eutaw Construction is fortunate to have enjoyed much success in the heavy civil construction industry, which includes a proven track record of successful projects in the airfield construction arena. Our dedicated staff of managers and supervisors are committed to putting their knowledge, experience and teamwork approach to work in order to deliver a successful project for MNAA and the city of Nashville. We look forward to the opportunity to work with the MNAA team, while following the Eutaw Mantra of completing this project 'Safely, On Time, & Under Budget.'"