Heathrow third runway public consultation opens
The biggest airport in Europe has put plans out to the public, detailing the physical infrastructure of the new runway it is proposing and the rules that will govern how the fresh traffic it brings is managed.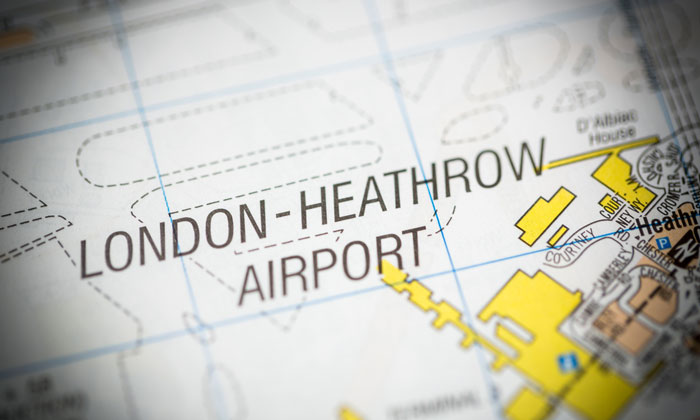 EXPANSION: Among the options being considered are potential locations to expand terminal infrastructure
Heathrow has today (January 17) launched one of the 'largest consultations in the country's history' over its controversial third runway plans.
The consultation, announced in December, will garner views on options to deliver and operate an expanded airport, alongside principles of new airspace design, the airport has said. It will last for 10 weeks and close ahead of a Parliamentary vote in the first half of 2018 on a National Policy Statement about the new north-west runway. 
Among the options outlined in the consultation document are plans to shorten the tarmac to around 3,200 metres and preposition a section of the M25.
Emma Gilthorpe, Heathrow's Executive Director Expansion said in a statement: "When the government announced its support for Heathrow expansion it made a clear commitment to keeping Britain open for business.  We want an expanded Heathrow to be the world's best airport, ensuring that our country and its future generations have the infrastructure they need to thrive.  
"We need feedback to help deliver this opportunity responsibly and to create a long-term legacy both at a local and national level. Heathrow is consulting to ensure that we deliver benefits for our passengers, businesses across the country but also, importantly, for those neighbours closest to us." 
The consultation document is comprised of two parts. The first regards the physical infrastructure, what and where the new runway will be. The second concerns "rules that could apply when designing the new airspace required for an expanded airport".
In its announcement, a spokesman for Heathrow said: "Airspace across the country is being modernised as it has changed little since the 1960s.  Changes to airspace will ultimately improve resilience and punctuality for passengers while reducing noise, emissions and the number of late-running flights for local communities. At this early stage, future flight path options are not being consulted on."
Responses can be submitted until the March 28 at any of the 40 consultation events held across communities surrounding the airport and also online, via email or post. Views heard in Heathrow's consultation will help to shape and refine the airport's proposals, which will then be subject to a second public consultation next year.