Hub operations centre opens at Queenstown Airport
Dissipated operations teams at Queenstown Airport are being brought out of the terminal into one dedicated centre, freeing up space for a growing business.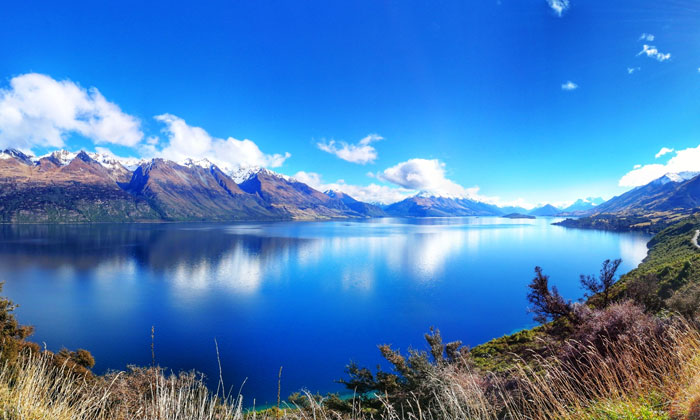 GATEWAY: Queenstown Airport is the second biggest airport on the South Island of New Zealand
A new operations centre has opened at New Zealand's Queenstown Airport to house many of the airport's essential processes.
The Hub, as it was named after an internal staff competition, brings together an operational control room, a training room and an emergency operations centre under one roof.
It has been built to adhere to the airport's growth strategy. Queenstown Airport has said that the move will free up much-needed space in-terminal for use by border agencies.
Speaking on its website, the General Manger of Operations and Safety at Queenstown Airport Mike Clay said: "As Queenstown Airport continues to grow, the airport operations team has adapted and expanded to accommodate growth within the current footprint.
"Currently, the operations team have operated from five different locations across the terminal, including the Info Desk which acts as the control room and administration point.
"The time has come for a dedicated location to better house the team and associated operational services and facilities".
Careful consideration has been given to the design of the exterior panelling to ensure each module can be repurposed if and when needed without affecting the overall appearance.
The interior has been designed fit-for-purpose, ensuring the team has the best vantage points to monitor activity. The airport team has been integral to the design of the facility, contributing extensively to its functionality and layout.
"The Hub will be the nerve centre of the airport's operations function," said Mr Clay.
According to Queenstown Airport's website, The Hub provides the following under a single roof:
A dedicated Operations Control Room
A dedicated EOC (Emergency Operations Centre) with landside access for use during an emergency
Office accommodation for the entire Operations team (up to 20 people)
Office accommodation for project development and delivery teams including Master Plan team
Administration facility for staff and contractor inductions, training, issuing of Permits to work, CCTV surveillance, access cards, topping up commercial users' swipe cards.
The centre also has additional facilities for use by all QAC staff including:
Training room with PCs for online and one-to-one training including five hot desks
Lunch room with full kitchen facilities
Showers and storage for use by all QAC staff
Meetings rooms and a boardroom with full AV – for up to 12 people