Update on European air traffic situation following Grimsvötn eruption 10:00 CET
No significant impact is expected today on flights as a result of the eruption of the Grimsvötn volcano in Iceland…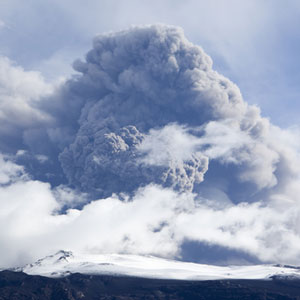 Volcano erupting in Iceland
As of 10:00 CET today, EUROCONTROL has the following update to make with regard to the situation of air traffic in Europe.
No significant impact is expected today on flights as a result of the eruption of the Grimsvötn volcano in Iceland.
However, according to the Volcanic Ash Advisory Centre (VAAC) in London, depending on the continuing eruption of the volcano and the meteorological conditions, there is a risk that some ash cloud may reach parts of northern Europe in the next 48 hours.
The European Aviation Crisis Coordination Cell (EACCC), comprising representatives from EUROCONTROL, the European Commission, the European Aviation Safety Agency (EASA), States and air transport stakeholders, has been activated in order to coordinate a response that can mitigate any potential impact while maintaining established safety levels.
The next traffic update will be issued around 16:00 CET today.