Twenty-three-year partnership continues as Bombardier wins $150 million contract
The train and plane manufacturer will continue its relationship with the world's 18th busiest airport, keeping Denver in the fold of its North American empire.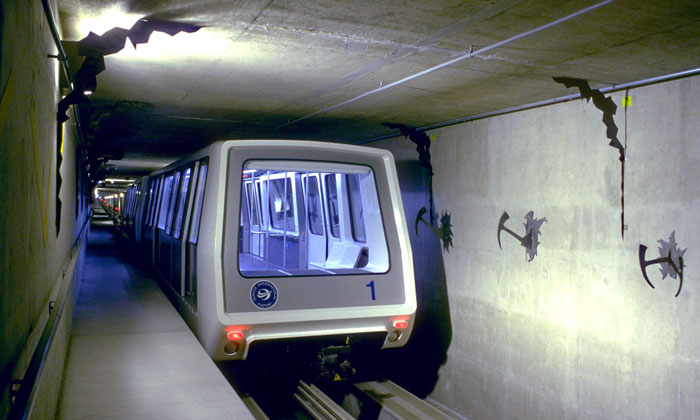 ROLLING STRONG: The new contract will bring Bombardier up to 30 years at Denver
Rail tech company Bombardier has announced the signing of a $150 million contract with the City and County of Denver.
Publicised yesterday (December 14) the deal means that the firm will provide operations and maintenance services for the Bombardier Innovia Automated People Mover (APM), Denver International Airport's internal transport system.
It will cover a seven year period, meaning that by January 1, 2025 when the contract will come up for renewal, Bombardier will have been working with Denver on the APM for more than 30 years.
Commenting on the contract award, Benoit Brossoit, President, Americas Region, Bombardier Transportation, said, "We are pleased to continue our long-term partnership with Denver International Airport, the 18th busiest airport in the world and the sixth busiest airport in the United States. 
"As its passenger volume continues to grow and the airport faces renovation and expansion projects, we are more committed than ever to delivering safe, reliable and comfortable service that meets the mobility needs of the airport and its passengers."
The APM, which came into action in 1995, connects Denver International's South Terminal with the three gate locations – A, B and C. It uses two miles of tunnel, running below taxiways and into airport buildings within the hub's secure area.
Bombardier has over 40 years of experience in designing, building, operating and maintaining automated transit systems for airports and cities in North America, Europe, the Middle East and Asia. In the United States alone, Bombardier supports automated transit systems at airports in Atlanta, Dallas/Fort Worth, Houston, Las Vegas, New York, Newark, Orlando, Phoenix, Pittsburgh, Sacramento, San Francisco, Seattle, and Tampa as well as Denver.
Bombardier manufactures both planes and trains. Recently, it made headlines when the United States' government imposed a significant tax on its C-Series jet imports. The decision came after its rival Boeing complained of anti-competitive practices, saying that Bombardier was taking state subsidies from Britain and Canada, enabling them to sell planes at lower prices.
The American ruling was condemned by the British Government.