World first as 'all-you-can-fly' airline starts accepting payment in bitcoin
Bitcoin and Ethereum can now be used to buy membership to an exclusive airline or charter flights with Surf Air, an exclusive 'all-you-can-fly' airline.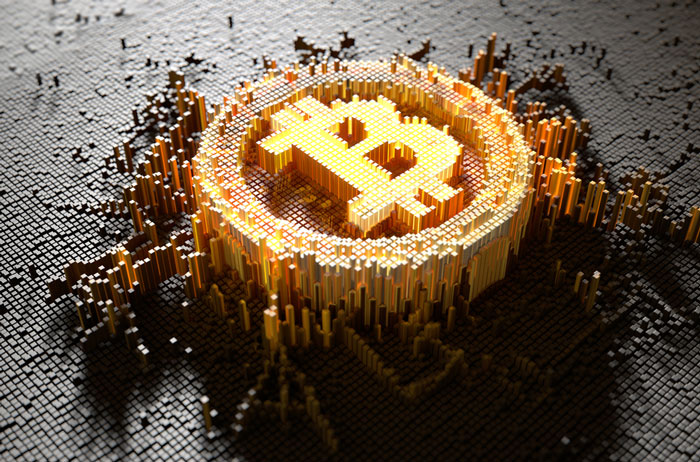 EXCLUSIVE CLUB: Bitcoin has been seeing a stratospheric surge in value over the last year
Surf Air, the world's first "All-You-Can Fly" airline, today announced it will accept bitcoin and ethereum as a form of payment for its monthly membership and charter offerings.
Surf Air's European members can quickly and securely pay for Surf Air services using the purely digital currency and unlock the growing network of flights within Europe and the United States, including service between London City Airport, Zurich, Ibiza, Cannes, soon from Zurich to Munich and Luxembourg, as well as over 70 daily flights in California and 30 daily routes spanning across Texas.
Moving to bitcoin and ethereum was a natural progression for Surf Air, whose Silicon Valley roots have catapulted the company onto the forefront of this larger cryptocurrency conversation.
Simon Talling-Smith, Chairman and CEO of Surf Air Europe, said: "Surf Air was built on the idea of disrupting and changing the way the world sources, purchases and accesses air travel so it only makes sense that we would be on the cutting-edge of accepting new forms of payment such as bitcoin and ethereum. This comes ahead of our inaugural flight from London City Airport that will transform the business travel experience for our European membership base.
"Similarly, bitcoin users are a tremendously motivated community of early adopters. By creating connective tissue between these forward-thinking business models, I believe we're moulding the future for consumer-first, experience-driven commerce. We are focused on staying at the forefront of technology to provide the most progressive, secure and efficient air travel in the world. Digital currency has been on our radar from the very beginning and we are pleased to provide our members with another quick and seamless way to do business with Surf Air."
Brian Armstrong, CEO and Co-founder of Coinbase, added: "We're really excited that Surf Air has decided to accept bitcoin as a payment method. This is an important step for digital currencies as they move from an investment asset to creating an open financial system. The market cap of digital currencies has increased from ~$17B to over $300B in 2017. There are now tens of millions of people around the world who have digital currencies and are looking for places to transact."
Bitcoin and ethereum can now be used to purchase a Surf Air Membership or to charter global flights. Potential members can apply now with cryptocurrency to gain access to special event flights and "Surf Anywhere," the company's global charter program. The four tiers of membership include Unlimited Global (to include California, Texas, and Europe including unlimited access to new routes for one year), Unlimited Europe, Unlimited United States and Unlimited California or Texas. One Bitcoin can currently purchase five months of Surf Air Basic Membership. At the current exchange rate, prices for yearly membership tiers range from 7.3 bitcoin or 156.2784 Ethereum for Unlimited Global to 3.04 bitcoin or 65.08032 Ethereum for Unlimited California or Texas.
The monthly subscription flight sharing model, pioneered by Surf Air in 2013, bridges the gap between commercial and private flying and provides an economical and efficient solution to the increasingly chaotic air travel experience. Through offering frequent flyers the option to access private aircraft and terminals on scheduled daily flights, Surf Air has created a model that is both affordable for existing users of regional, commercial airlines, and offers the comfort, time savings, and premium experience of flying privately. Surf Air, which recently acquired Dallas-based RISE and launched service in Europe, has flown over 80,000 scheduled flights and nearly 250,000 passengers since inception.
All Surf Air members must complete a government-approved background check and are subject to additional security procedures prior to each flight including, but not limited to, identification verification and bag searches.
For additional information and to apply, please visit: https://www.surfair.com/cryptocurrency
Related airlines
Related organisations