Glasgow Airport invests £1.4 million to increase search area capacity
Following a £700k investment in state-of-the-art body scanners, Glasgow has announced fresh investment to increase its search area capacity by 20 per cent.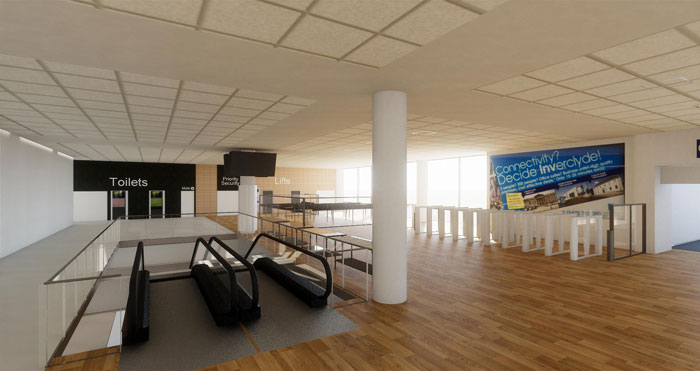 GROWING SPACE: Glasgow Airport's search area capacity is set to increase from• Capacity to increase from 10 to 12 security lanes
The overhaul will see a complete reconfiguration of the entrance to the airport's central search area which will increase the number of security lanes from 10 to 12.
Existing self-service boarding pass scanners will be relocated to a pre-search preparation area on the first floor at the top of the escalators with capacity doubled from five to 10.
Two wider gates will also be installed to support passengers with restricted mobility as they pass through security. The first phase of the project commenced this month and will be completed by March 2018.  
Mark Johnston, Glasgow Airport's Operations Director, said: "Providing our customers with a safe, convenient and reliable security experience is at the heart of everything we do.
"Passengers travelling through the airport rightly expect a security procedure that is fast, efficient and friendly. This is a real asset to any successful airport and it's an area I'm pleased to say we excel in.
"The airport is fast approaching the 10-million passenger mark, so it was important to get ahead of the game by expanding the security facility.  Our current satisfaction ratings sit at 99% of passengers moving through security in under 10 minutes.
"We are confident this latest expansion will further improve performance, particularly during the peak travel times we are seeing more frequently as the airport continues to grow."
This is the most significant improvement work undertaken in Glasgow Airport's centralised search area since it was opened in 2008 as part of a £31-million terminal extension programme