Polish Government approves $8 billion new airport set to service 100 million flyers
Poland's ministers have approved plans for the New Central Polish Airport after more than 10 years of debate.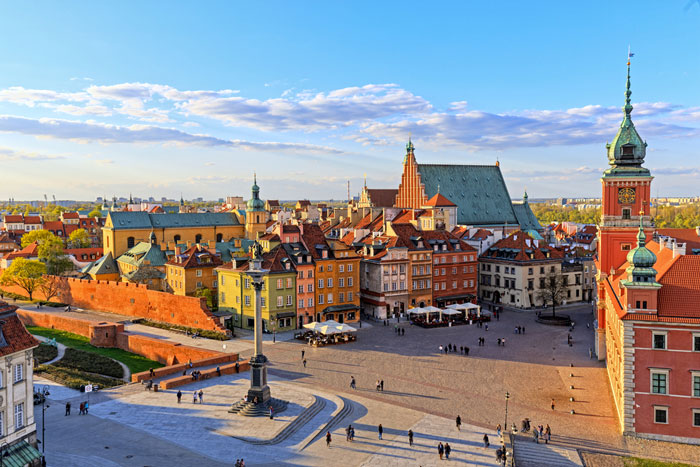 AIRPORT CITY: The Polish capital Warsaw.
The nation's Council of Ministers today (November 8) adopted a draft resolution to begin building the $8 billion hub by 2019 after around 12 month's of design and planning. It is hoped that it will be completed eight years later in 2027, by which time Poland's air traffic could have reached nearly 100 million passengers by some estimates – three times current figure.
New Central Polish Airport, or Poland Central Airport, will have the capacity initially to handle 45 million passengers. This is expected to grow as the airport expands to accommodate 100 million flyers. By comparison, today the busiest airport in the world, Hartsfield-Jackson Atlanta International, handles 104 million passengers. Poland's current largest, Warsaw Chopin Airport, has a capacity for 25 million, though last year only saw about half of that.
Plans drawn up by the government have placed the site between Warsaw and Lodz, in the centre of the country as the name suggests. It was first floated as an idea in 2006.
Up until now, Poland has been working on the strategy of expanding its existing regional airports in order to accommodate for the pending explosive growth. It has sunk 5.8 billion zloty (US$1.58 billion) into these expansion projects since 2007, with 40 per cent of these funds coming from the European Union.
Related airports
Related regions