Monarch administrators lose High Court battle over slots
A High Court ruling has denied Monarch the right to sell its airport slots to raise money for creditors.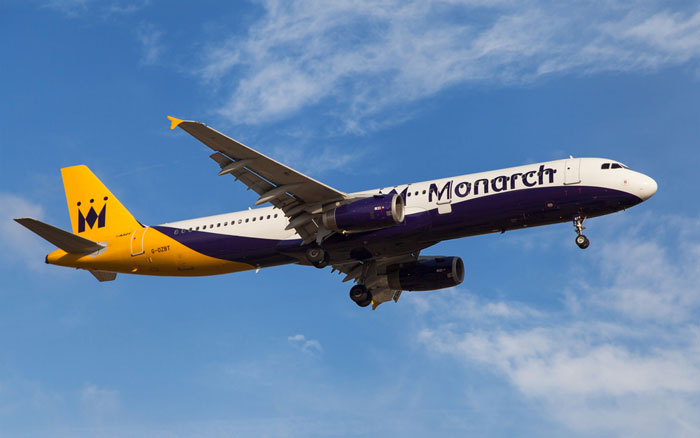 DEFUNCT: Monarch Airlines went into administration in October.
The battle to sell the slots, which could be worth as much as £60 million, has ended in failure for the collapsed airline and its administrators KPMG.
Two Judges ruled against the administrators today (November 8), supporting the conclusion arrived at by Airport Co-ordination Ltd (ACL), the body usually responsible for dividing up the take off and landing rights known as slots.
KPMG will now have to find other ways of raising capital to make up for the millions of pounds of British taxpayer money sunk into the repatriation project launched after Monarch went bust in October.
The slots will be divided up, with 50 per cent going to new market entrants free of charge.
The International Air Transport Association (IATA) has a system dictating the management of slots called the Worldwide Slot Guidelines.
The guidelines state: "Slots can only be held by an airline with a valid operating license. If an airline ceases to hold a valid operating license, its slots revert to the slot pool.
"In the case of bankruptcy (or similar proceedings), the representatives of the airline should enter into dialogue with the coordinators to discuss their future intentions for the slots and provide the contact details of the administrator.
"The slots may be reserved by the coordinator pending reinstatement of the airline's operating license or a formal takeover of the airline's activities. The airline, its legal representatives, or the responsible licensing authority should keep the coordinator informed of the airline's status. If dialogue has not been initiated within a reasonable deadline set by the coordinator, and if there is no legal protection linked to bankruptcy under national law, then the coordinator should reallocate the slots."
Monarch, a London Luton-based carrier, went into administration on October 2, leaving the Civil Aviation Authority (CAA) in charge of a repatriation mission concerning 110,000 flyers. The CAA chartered more than 30 planes and within two week had brought 80,000 passengers home.