International Airport Review Awards 2017: Technological Solutions shortlist
Our most popular category, we announce our top three entries in the field of technological solutions.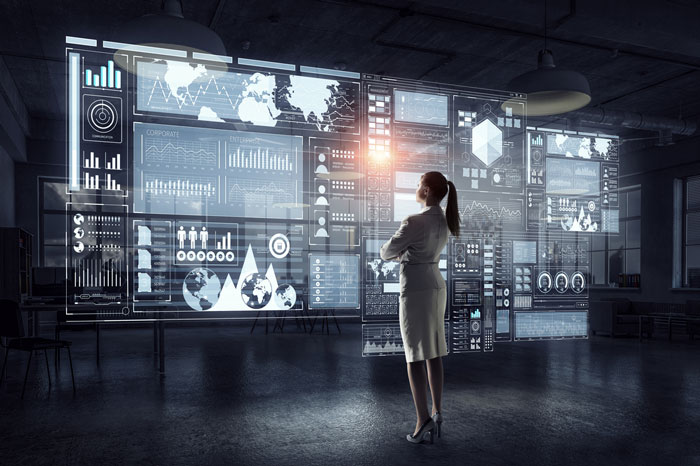 THE FUTURE IS NOW: The kind of technology once dreamt up by science-fiction writers is fast becoming a reality.
Air travel is changing apace. Some things that once seemed like science-fiction technology, biometrics or informational holograms for example, are now a reality or fast becoming so. We thought we would honour this time of astonishing development with an award for innovative uses of cutting edge technology. 
We wanted to see ideas that took scientific progress and applied it to an airport environment to the benefit of its users or staff. This might be reapplying a technology already in the public domain in a new and innovative way or employing something unseen outside of airports. The steps should be industry changing. We would hope that every airport in the world could adopt the same technology and see benefits.
Shortlist: IATA
The International Air Transport Association (IATA) is a trade association based in Montreal. It mainly represents carriers, counting 275 airlines among its members – 83 per cent of global air traffic. It also has a big hand in moulding industry policy. It was founded in Cuba in 1945 and has grown with the industry ever since.
IATA put forward a solution to the challenges of airside operations training using virtual reality (VR). With virtual reality headsets, there is no need for security passes or clearance because training need not take place on site. Trainees can literally learn anywhere they can find a 3m2 space. There are advantages on the scope of learning as well. Where as on-the-ground training can only offer a limited array of conditions, a range of scenarios can be simulated by the virtual reality software meaning operators get experience of challenging circumstances close to the real thing without the risk.
VR has been becoming more and more readily available over the last seven years or so. It is growing particularly fast in the public domain with video games and other forms of entertainment seemingly driving its progress. It is now being used in the field of education and we were impressed to see an influential body like IATA keeping step with, or even getting ahead of, trends.
ICM Airport Technics has been a provider of automated baggage handling systems since 1977. ICM's products are used all over the world. Over summer, it made headlines in America when it wheeled out the nation's first biometric self-service bag drop.
Its entry to IAR's 2017 awards is its Series 7 Auto Bag Drop which was brought out with New Zealand Air just over a year ago and soon Changi Airport in Singapore will be following suit.
The integrated biometrics for face-to-face passport validation is a world first for bag drop. But there is more to the Series 7 that impressed us. It makes life easier for passengers with a side loading belt and takes passengers with reduced mobility into account with a specially designed interface console meeting international standards for disability access. The security advantages include a dynamic virtual box which changes to the parameters of the bag, creating an exclusion zone around it to prevent tampering while it is being processed. If this is breached, everything abruptly stops, all data is discarded and the customer alerted. The process then starts from scratch.
Auto bag drops are popping up all over the world, but what impressed us was ICM Airport Technics drive to go further. We loved the security features and consideration of passenger comfort that went into the design.
Avtura is a tech company that focuses on airport/airline ramp operations. It is based in the UK and mainly provides tech for many British airports, including Gatwick and Heathrow, and several others around the world.
Recently, it introduced the D-ICE™, a real-time management tool designed specifically for use by de-icing operators, rolling it out in 11 UK airports, including Gatwick, and in European airports.
D-ICE™ allowed real-time data communications between de-icing rigs and the airport. This data is highly accurate and timestamped. It immediately provides hold over times, which can be delivered via ACARS direct to the cockpit and the capture of real-time imagery as evidence of aircraft state prior to de-icing operations to enable operational decision-making and support any ancillary billing. The system provides a message direct to the aircraft cockpit upon completion of the anti-icing/de-icing process via ACARS, saving significant time at the end of the operation and allowing the aircraft to embark on it's journey as soon as possible after the process is complete.
For us, Avtura updated a process which has often been neglected in the field of airport operations. Their technology enables the airport's users to make better, more informed decisions and might be rolled out in any airports that suffer from icy conditions.