FAA awards $24.5 million in environmental grants to eleven U.S. airports
Posted: 17 September 2015 | Katie Sadler, Digital Content Producer, International Airport Review
The Federal Aviation Administration (FAA) has awarded $24.5 million in environmental grants to eleven U.S. airports to reduce emissions and improve air quality. Environmental grants will enable awarded airports to reduce emissions through the FAA's Voluntary Airport Low Emission (VALE) and Zero Emissions Airport Vehicle (ZEV) programmes. VALE is designed to reduce all sources of […]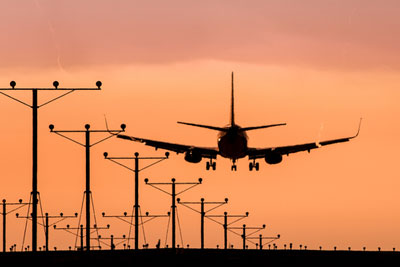 The Federal Aviation Administration (FAA) has awarded $24.5 million in environmental grants to eleven U.S. airports to reduce emissions and improve air quality.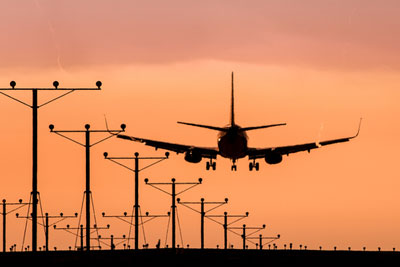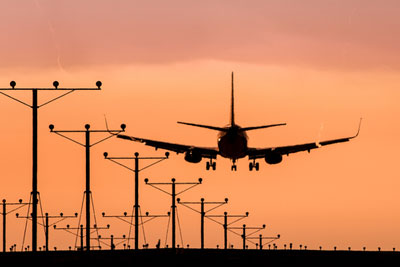 Environmental grants will enable awarded airports to reduce emissions through the FAA's Voluntary Airport Low Emission (VALE) and Zero Emissions Airport Vehicle (ZEV) programmes.
VALE is designed to reduce all sources of airport ground emissions in areas that do not meet air quality standards.  The FAA established the program in 2005 to help airport sponsors meet their air quality responsibilities under the Clean Air Act.  Through these programmes, airport sponsors can use Airport Improvement Programme (AIP) funds and Passenger Facility Charges (PFCs) to help acquire refuelling and recharging stations, electrified gates, low-emission vehicles, and other airport-related air quality improvements.
The ZEV programme, created through the FAA Modernisation and Reform Act of 2012, allows airport sponsors to use AIP funds to purchase vehicles that produce zero exhaust emissions.  AIP funds can cover up to 50 percent of these total project costs.  Airport sponsors also can use federal funds to pay for any needed infrastructure construction or modification needed to facilitate the delivery of the fuel and services for these vehicles.
"These programmes are crucial to our efforts to reduce greenhouse emissions"
On announcing funding for the awarded airports, U.S. Transportation Secretary Anthony Foxx said: "These programmes are crucial to our efforts to reduce greenhouse emissions and make our skies and roads more environmentally-friendly. The U.S. Department of Transportation is committed to working with airports and communities across the nation to improve air quality and protect the health of future generations of Americans."
The $23.4 million in VALE grants include: 
Chicago O'Hare International, $2 million – to purchase and install 15 ground power units (GPUs) and pre-conditioned air (PCA) units, which will allow aircraft arriving at overnight parking positions to shut off their auxiliary power units and connect to a clean central heating and cooling system.  The project will save fuel and reduce aircraft emissions on the ground.
Memphis International, $1.3 million – to purchase and install three GPUs and PCA units.
Baltimore-Washington International Thurgood Marshall, $2.5 million – to purchase and install eight GPUs and eight PCAs for passenger gates.
Phoenix Sky Harbor International, $1 million – to install 28 charging stations in Terminal four for electric ground service equipment.
Port Columbus International, OH, $2.7 million – to purchase and install 13 GPUs and 11 PCAs at passenger gates.
Birmingham-Shuttlesworth International, AL $2.6 million – to purchase seven clean fuel burning vehicles and a refuelling station.
Indianapolis International, $3.9 million – to purchase and install 12 GPUs and 22 stationary pole lights.  The stationary pole lights will replace diesel-powered lights and will help illuminate ramp operations on the cargo apron to improve safety and reduce fossil fuel emissions.  
William P. Hobby, Houston, TX, $1.6 million – to purchase and install five PCAs and GPUs for passenger gates.
Cleveland Hopkins International, $1.1 million – to install four GPUs and PCAs for passenger gates. 
The $955,088 in ZEV grants include: 
Hartsfield-Jackson Atlanta International, $926,789 – to purchase one electric shuttle bus for passenger service from terminal to terminal and fund infrastructure needed to charge the vehicle, including one wireless inductive charging pad and one long-term charging area.
Lambert-St. Louis International, $28,299 – to fund four electric utility carts for on-airport emergency services, and other uses.
In 2014 the FAA awarded $16.6 million in VALE grants to nine projects at nine airports. Thanks to the scheme, airports are now reducing ozone emissions by 801 tons per year.
Related topics
Related organisations