EasyJet announce expansion at Liverpool Airport
EasyJet have confirmed a move to introduce a new Airbus A320 to the Liverpool John Lennon Airport's already seven-strong fleet.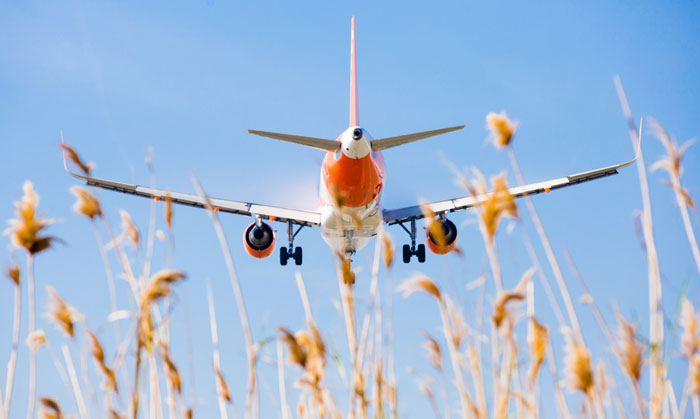 GROWING VENTURE: The new plane will be the eighth at Liverpool's John Lennon Airport
The budget airline, which is now the UK and Liverpool's largest, will now have eight aircraft based in John Lennon Airport.
It will start operating from July 27 next year. EasyJet will also upgrade two A319s to the A320 model, significantly increasing the seat capacity.
The announcement comes just 24 hours after easyJet put its flights for summer 2018 on sale.
Over 3,000 easyJet flights are set to take place to and from the city between June 25 2018 and September 2 2018 providing more than 1 million seats for passengers.
Ali Gayward, easyJet's UK Commercial Manager, said: "We are absolutely delighted to be announcing expansion at John Lennon Airport. The addition of another aircraft and the upgrading of two others will help us to deliver long term, sustainable growth at the base providing passengers with a greater range of destinations.
"EasyJet is the UK's leading airline and we have been committed to Liverpool airport for nearly 20 years. We are proud to have carried more than 40 million passengers in that time. We are delighted to demonstrate our commitment to the North West market with this growth which will enable us to offer more seats to more destinations from next Summer."
Paul Winfield, Air Service Development Director for John Lennon Airport commented: "This latest commitment from easyJet to the Liverpool market is great news both for the Airport and the Liverpool City Region. It not only means more passengers can travel through Liverpool John Lennon Airport, but will also bring a further boost to the local economy, enabling more passengers from across Europe to fly to Liverpool too.
"Today's news reflects the continued focus the Airport has had to deliver more capacity and more routes to the Liverpool market, allowing passengers not just from our core catchment but from the whole North West to enjoy a faster, easier, friendlier airport experience."