WOW air announced as new international carrier at CVG
WOW air has announced new international flight services from Cincinnati / Northern Kentucky International Airport (CVG) to Europe via Keflavik International Airport (KEF) in Iceland.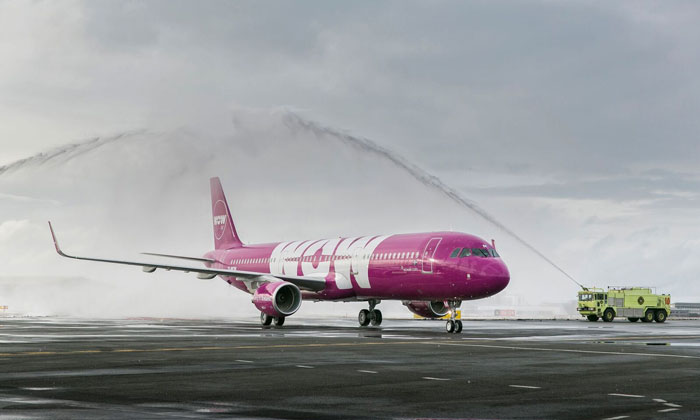 Services from Cincinnati / Northern Kentucky will be available four days a week, with the inaugural flight from Cincinnati to Iceland commencing on 10 May 2018.
This will bring the airline's total number of U.S. destinations to 12 since its North American launch at Boston Logan International Airport in March 2015. 
"WOW air is very excited to bring our flight services to Cincinnati," said Skúli Mogensen, CEO and Founder of WOW air.
"Our goal is to help make international travel truly a possibility for everyone."
WOW air's expansion across the midwest aims to provide millions of Americans with lower cost access to major European cities including Berlin, Frankfurt, Amsterdam, Dublin, Paris and London. 
"Connecting the Tri-State community with additional nonstop international destinations has been a priority for CVG," said Candace McGraw, chief executive officer, CVG. "With this new service, local travellers will not only have the benefit of nonstop travel to Iceland, but service to more than 20 destinations across Europe, Israel and Canary Islands."