Gatwick passengers opt for Stateside breaks on busiest-ever Bank Holiday
More Brits are planning to spend this year's August Bank Holiday weekend in the US according to figures released by Gatwick Airport, as thousands take advantage of the extra day off to pay a flying visit to popular destinations across the pond.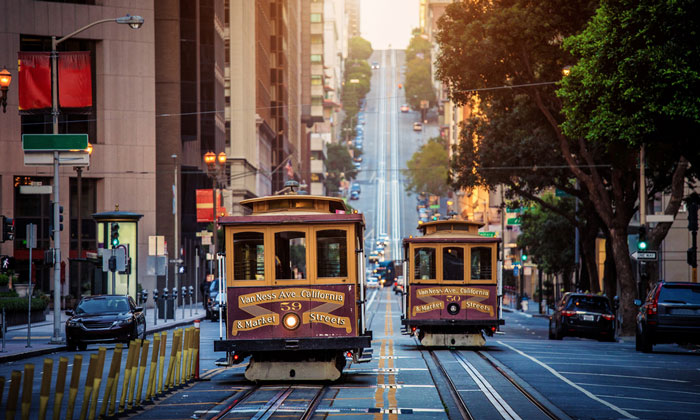 631,000 passengers to travel through Gatwick this weekend, with 304,000 departing passengers expected
14% rise in long-haul passengers compared with last year's August Bank Holiday weekend
Three of the 10 biggest-growing long-haul routes are to the US – Oakland +124.8%, New York +54.9% and Los Angeles +28.9% on last year
The number of long-haul passengers departing from Gatwick across the weekend has increased significantly, up 14% year-on-year. Several American cities are in the airport's top ten biggest-growing long-haul destinations this Bank Holiday, with the number of passengers travelling to Oakland, New York and Los Angeles throughout the holiday weekend rising by 124.8%, 54.9% and 28.9% respectively, compared with 2016.
Although just outside the top ten, Gatwick's 11th biggest-growing long-haul route, Boston, is also fast becoming a Bank Holiday favourite, +16.2% on the same weekend last year. While transatlantic destinations are proving more attractive than ever, Gatwick passengers are also opting for Dubai for their quick long-haul Bank Holiday break – the city will be the most popular long-haul destination this weekend, up 10.7% year-on-year.
631,000 passengers in total are expected to travel through Gatwick across the weekend – an increase of 0.9% on last year – making it the airport's busiest Bank Holiday weekend on record.
Shorter breaks are now particularly popular among British holidaymakers, according to Gatwick figures, with just under a third of the airport's leisure passengers (31.9%) heading off on four-day trips – with the figure peaking at 38% during last year's August Bank Holiday weekend.
Gatwick Airport's Head of Airline Relations Stephen King said:
"As more American destinations are added to our growing long-haul route network, it's clear that passengers are making the most of it with thousands heading across the pond for the Bank Holiday weekend. Later this year we're set to give our passengers even more choice with the launch of new routes to Denver, Seattle, Austin and Chicago.
 "Gatwick is already the world's busiest single-runway airport and we are exploring new and innovative ways to make best use of our existing facilities so we can continue to forge new connections and increase Britain's global connectivity when it's needed most.
 "Our August Bank Holiday figures demonstrate that, while we continue to provide new services for our growing number of passengers, we are also keen to expand. We stand ready to build our financeable and deliverable second runway scheme instead of, or in addition to, Heathrow should the Government give us the green light."
Top ten biggest-growing August Bank Holiday long-haul destinations
Kingston
Oakland, San Francisco
Punta Cana
Lima
New York
Cape Verde
Hurghada
Los Angeles
Providenciales
Tobago
Top ten biggest-growing August Bank Holiday short-haul destinations
Ljubljana
Pristina
Varna
Brindisi
Kos
Algiers
Cork
Tunis
Florence
Lisbon