KLM to optimise flight simulator capacity with Quintiq
Quintiq announces its partnership extension with KLM Royal Dutch Airlines (KLM) to optimize the airline's flight simulator capacity.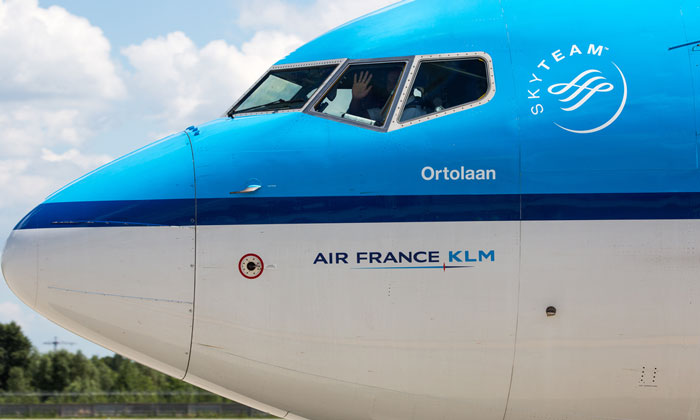 KLM's eight state-of-the-art flight simulators in Amsterdam are dedicated to the ground training of pilots and other crew. Because the eight simulators afford approximately 15,000 training sessions each year, it is critical that the airline fully utilise this capacity. To do this, KLM needs full visibility of capacity to minimise idle time, identify extra capacity that may be rented out to other airlines and better manage the maintenance of the simulators, most of which takes place overnight.
The airline's current planning methods are a combination of manual planning and a legacy system modeled after flight operations from the early 90s. While the system's simple algorithm automatically allocates simulator slots, it cannot incorporate collective labor agreement (CLA) rules, templates for transition training and differing session durations for external parties. It also poses many challenges for KLM's planners.
KLM's search for a solution leads it back to Quintiq ― the partnership that, in 2014, resulted in the successful rollout of a pilot transition planning solution for the airline. This extension will now see Quintiq implement a simulator planning solution that fully aligns with its previous solution, thus ensuring that training demand information is up-to-date at all times and conflicts are immediately spotted and resolved.
"We are impressed with what Quintiq can do," said Robert Kunen, VP Cockpit Crew Services at KLM.
"The combination of our crew planning system and this new simulator capacity optimizer, both developed by Quintiq, will enable us to maximise the use of our simulator capacity. We can better match supply and demand, and predict constraints and opportunities on the longer term. As a result, we can facilitate crew training more efficiently, resulting in well-trained cockpit crew that will continue to deliver the safe, reliable service KLM is known for." 
With Quintiq's simulator planning solution, KLM planners can look forward to working more efficiently across all time horizons ― they will not only be able to plan up to several years in advance, but also easily make adjustments to optimised long-term plans as demand changes over time.
"Quintiq is proud to support KLM with an intelligent planning solution that meets its unique needs," said Markus Malinen, vice president EMEA-Russia at Quintiq. "We look forward to this partnership that will enable KLM to achieve its vision and elevate its business to greater heights."
Related topics
Related airlines
Related organisations