Over 1600 complaints lodged against airlines
MAVCOM releases its inaugural consumer report.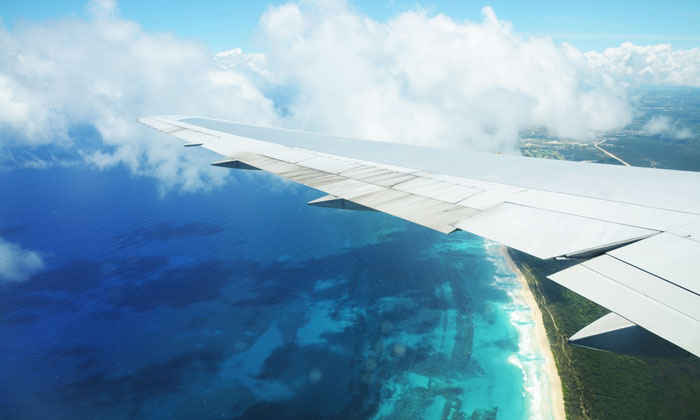 Total 1,639 complaints received from March 2016 to February 2017
95 per cent of complaints managed, resolved and closed by MAVCOM
Highest number of complaints were on Rayani Air
MAVCOM introduced several consumer initiatives
The Malaysian Aviation Commission (MAVCOM) today released its inaugural Consumer Report (Report) to industry players as well as members of the public, providing a detailed breakdown of the total complaints received and managed by MAVCOM since its inception covering a 12-month period between March 2016 and February 2017.
Derived from data captured by MAVCOM's Complaints Management System (CMS), a platform which allows consumers to lodge their complaints via MAVCOM's website, the Report notably shows that a total of 1,639 complaints were received by MAVCOM during that period.
MAVCOM had successfully managed, resolved and closed 95% of these complaints. Most complaints were on airlines while a small number of complaints were lodged regarding airports.
YBhg. Gen. Tan Sri Dato' Sri Abdullah Ahmad, RMAF (Retd), Executive Chairman of MAVCOM, said, "The Consumer Report encapsulates the result of MAVCOM's rollout of the CMS, which was designed to empower consumers, providing them with a tangible platform to exercise their consumer rights under the Malaysian Aviation Consumer Protection Code 2016 (MACPC). It is part of MAVCOM's focus as an independent regulator as well as a champion of consumer rights."
"We are pleased to be releasing this Report to the industry and to consumers. We have been engaging with the relevant airlines and airports on the consumer complaints throughout the 12-month period as we strongly believe this insight into the complaints received will allow for measures to be put in place to better address these issues. In turn, this will greatly contribute towards improving service levels and protecting consumer rights in the long-term," he added.
Key statistical highlights
Key highlights from the Report include a breakdown of the nature of complaints lodged by consumers, more than half of which related to refunds. Mishandled baggage and flight cancellations represented the next highest levels of consumer dissatisfaction.
MAVCOM's first Consumer Report revealed that the highest number of the complaints received by MAVCOM during the 12-month period since its inception were on Rayani Air with regards to refunds. The second and third highest number of complaints received are regarding refunds and mishandled baggage by AirAsia and Malaysia Airlines respectively.
Meanwhile, Malindo Air received the highest number of complaints per passenger carried. For every 1 million passengers carried by Malindo Air, there were 20 complaints received by MAVCOM – mainly for flight delays and refunds. This is followed by Malaysia Airlines and AirAsia X with 14 complaints per 1 million passengers.
In comparison to airlines, the number of complaints received regarding airport services were minimal. The complaints received pertained to complaints handling, customer service issues and facilities at the airport.
"While we note the low number of airport-related complaints, MAVCOM would like for consumers to recognise that the CMS is another avenue that enables them to voice their concerns on aviation service providers in Malaysia, including airports. Consumer feedback is important and we will continue to strive to increase consumer awareness in this regard through various initiatives soon," Abdullah commented.
MAVCOM's consumer initiatives
The Report also highlights consumer initiatives undertaken by MAVCOM. In addition to the introduction of the MACPC and the establishment of the CMS, MAVCOM had collaborated with parties in the financial services industry to facilitate refunds for Rayani Air passengers who had booked their travels using credit cards following Rayani Air's ceasing of operations. As at 28 February 2017, approximately 50% of Rayani passengers on MAVCOM's record have received their refunds.
With the establishment of MAVCOM, another key win for consumers is that optional services offered by airlines are only added onto passenger airfare upon active selection by the consumer, as opposed to airlines pre-selecting those services previously. This ensures a consumer only pays for those services which the consumer had opted for. The MACPC clearly stipulates that airlines are prohibited from automatically adding on optional services to a consumer's purchase of ticket. It is also a requirement that any optional services that are offered are to be communicated in a clear, transparent and unambiguous way at the start of any ticket reservation process. As such, acceptance of any of the optional services shall be made by the customer on an opt-in basis.
MAVCOM acknowledges consumer awareness of their rights as an air travel passenger still requires development and therefore has and will continue to raise awareness of the existence of the MACPC which explains consumer air travel rights in Malaysia.
"It is MAVCOM's hope that this inaugural report provides a clear, transparent and deeper understanding of the state of the industry in terms of aviation consumerism. MAVCOM will continuously endeavour to further guide industry players on complying with the MACPC, in line with our commitment towards creating a more robust civil aviation sector," Abdullah concluded.
The full Report is available on MAVCOM's website at www.mavcom.my