Improved service ratings welcomed by Sydney as passenger growth continues
Sydney Airport welcomes the 2015-16 ACCC Airport Monitoring Report, which highlighted an increase in our overall quality of service rating during a time of significant passenger growth.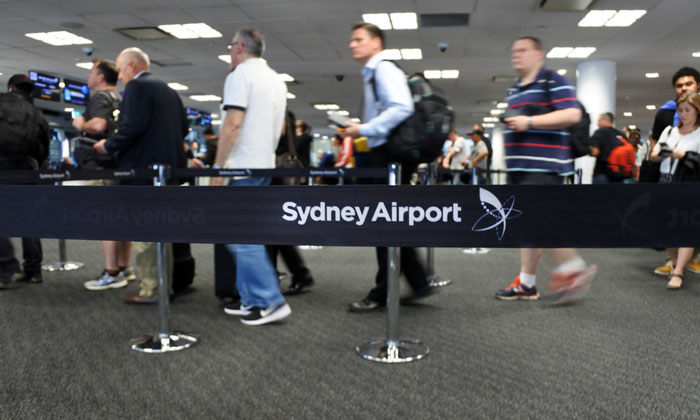 In summary: 
Sydney Airport increases overall quality of service rating during period of significant passenger growth
ACCC Airport Monitoring Report highlights significant investment in aviation facilities and services in 2015-16
$1.3 billion investment program continuing over next five years
Sydney Airport Managing Director and Chief Executive Officer Kerrie Mather said the results reflected our strong collaboration with stakeholders and an industry-leading approach to improve service standards.
"I was delighted the ACCC has recognised our efforts to introduce outcomes focused service level agreements that respond to the needs of our airlines and enhance the passenger experience," Ms Mather said.
We've invested $3.4 billion in airport improvements since 2002, and plan to invest a further $1.3 billion in the next five years.
"2015-16 was a year of significant investment across the airport with a major focus in our terminals and on ground transport enhancements in and around the airport."
"We've invested $3.4 billion in airport improvements since 2002, and plan to invest a further $1.3 billion in the next five years.
"This investment is delivering improved quality of service ratings during a time of unprecedented passenger growth and we look forward to building on this momentum in the future."
Sydney Airport's recent investment was driven by new international airline agreements executed in 2015, which focused on improving service standards through measures developed in partnership with airlines.
The ACCC said the agreement was a step forward and acknowledged Sydney Airport's investment in additional aprons, security fences, Departures and emigration upgrades, security and gate lounge redevelopment at T1 during the 2015-16 year. It also highlighted our investment in bag drop facilities at the Domestic precinct, and improvements to airport taxiways.
Ms Mather said it was particularly pleasing to see this progress recognised as more than 200 active projects continue to be implemented across the airport precinct.
Since the end of the reporting period in June 2016, our airport improvement works have continued, with projects including:
the continued redevelopment of T1 terminal to provide more comfortable, light and open spaces close to gates for passengers to relax while they wait for their flight;
the introduction of Australia's first electric airport bus fleet, as part of a $5 million investment in environmentally friendly ground transport technology;
the opening of retail offerings at T1 International, including the City View dining precinct and our new casual dining precinct, The Marketplace, which features comfortable lounge and dining seating with views across the airfield and a glass roof, 17 metres high;
the unveiling of the T2 casual dining precinct, with a wide range of healthy dining options;
the opening of a widened one-way road entrance to the T2/T3 Domestic precinct to smooth traffic flows and ease congestion;
the opening of a new road entry into the T1 International precinct, complementing the previous creation of a new Centre Road within the precinct; and
achievement of Level 3 Airport Carbon Accreditation, furthering our commitment to engage with our stakeholders to reduce carbon emissions.
Related airports
Related regions