San Diego International Airport unveils new innovation lab
High-tech testing ground to help transform airports of the future as San Diego International announces new innovation centre…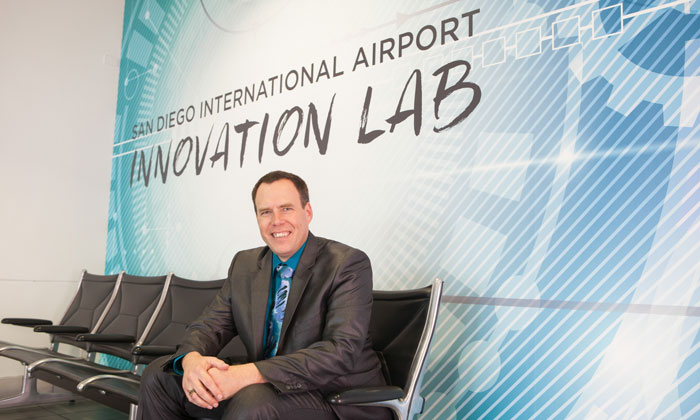 San Diego International Airport (SAN) has repurposed part of its former Commuter Terminal to serve as a space where innovators can conceive, develop and test emerging technologies and business concepts that have the potential to transform the airport experience for future passengers.
The high-tech testing ground currently features a 3,500-square-foot workspace with a model ticket counter, gate and baggage belt that collectively represents a de facto "mini-terminal," where innovators can brainstorm and beta-test new ideas, products, processes and systems.
One of the first projects is a Request for Proposals (RFP) for the development of a mobile app to order, purchase and provide delivery of food, beverage and retail purchases at the airport.
Presently, passengers may be disinclined to take advantage of concessions due to time concerns, so this app would provide a new option to make their lives easier and potentially increase concession sales.
The airport industry must be willing to embrace new technologies that have, and will continue to, change the way people experience air travel. Through this innovation, customer service will be enhanced in new and unanticipated ways.
SAN will collaborate with industry innovators and local enterprises to develop solutions that can be deployed at SAN and/or marketed to other airports. The new Innovation Lab also affords SAN the opportunity to create groundbreaking partnerships with organisations dedicated to helping early-stage technology companies succeed.
It is a fast-changing world and airlines are already pushing the innovation envelope. With the Innovation Lab, it is a great way for SAN to keep our finger on the pulse of tomorrow.
Related topics
Related airports
Related regions