Long delays at Schiphol due to IT problem
Amsterdam Schiphol's passengers face major delays after a serious computer failure.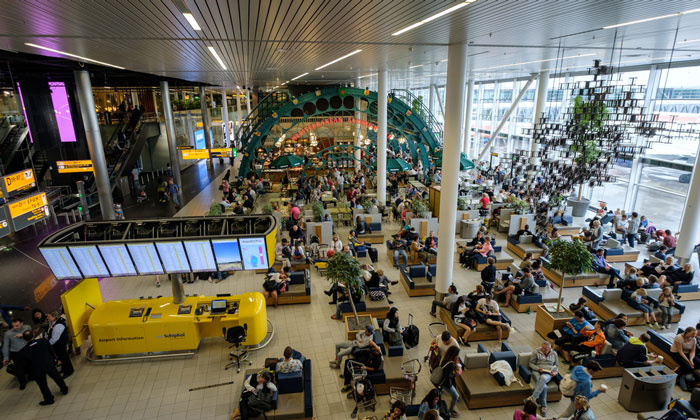 Those travelling through Amsterdam's Schiphol airport are faced by major delays as a significant computer failure forces diversions and cancellations.
The serious computer issue, affecting explicitly the air traffic control at the Dutch hub, failed to be resolved by a whole system reboot.
"We are not sure yet what the cause is or how long it will take to fix it," said spokesman Paul Weber.
Delays are expected to rise as many reach over an hour at lunchtime on Wednesday 1 February with many flights redirected to Germany's Munich airport as well as Rotterdam, Mr Weber continued to state.
Among Europe's most congested airports and the continent's fifth largest at passing approximately 58,285,118 passengers through the airport per annum, Schiphol is often lauded for its efficiency and technological competence. 
Related airports
Related regions