BizTweet Helps London City Airport augment the quality of its passenger communication
BizTweet and London City Airport have ensured passengers flying from the capital's only airport are better connected than ever before…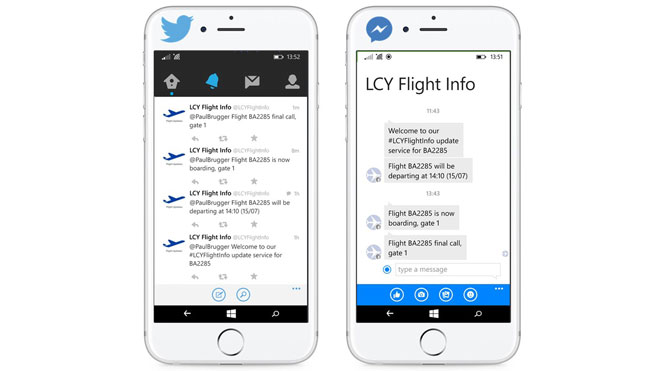 January is off to a flying start for partners BizTweet and London City Airport – together the two have ensured passengers flying from the capital's only airport are better connected than ever before with a record one social message sent every minute.
During the month of December, London City Airport sent just over 22,000 messages to passengers.
Approximately 7,500 messages were sent via Twitter and 14,500 pushed through Facebook, both using BizTweet. These updates provided critical travel information such as flight status to those flying from London City Airport on any one of ten airlines.  The real-time flight updates are personalised to each traveller's individual social profile, helping London City Airport to deliver outstanding social customer service even during the hectic December Christmas getaway.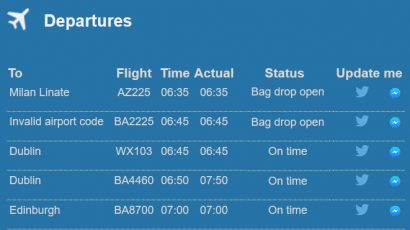 Paul Brugger, founder and CEO and BizTweet said, "Delivering a message a minute to customers during one of the busiest periods of the year is an outstanding achievement and shows just how committed London City Airport is to keeping its passengers fully informed with the very latest information about their journey.
During the month of December, London City Airport sent just over 22,000 messages to passengers…
"We are delighted that BizTweet is able to play a part in this and give travellers all the flight info they need in a manner that suits them."
Chris Shields, Head of Passenger Proposition at London City Airport, said, "The appetite for instant information amongst consumers is bigger than ever, and our automatic flight updates are a great example of how London City Airport is constantly innovating to deliver the best possible experience to customers."
BizTweet is an award-winning social decision software, used by some of the world's busiest airports to keep travellers on track with up-to-the-minute information delivered via Tweets and Facebook updates.
London City Airport is the only airport located in London, just 22 minutes from Bank station. A total of 10 airlines serve more than 40 destinations and 4.5 million passengers annually. It was named the world's best regional airport at the CAPA World Aviation Summit in Amsterdam in October.
Related topics
Related airports
Related organisations