Orlando International Airport launches improved passengers mobile application
Posted: 11 January 2017 | International Airport Review | 1 comment
New mobile app solution at Orlando International, one of the top ranked airports in the United States for overall customer service and is also one of the busiest airports in Florida…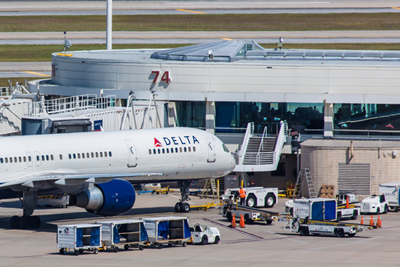 Orlando International Airport is one of the top ranked airports in the United States for overall customer service and is also one of the busiest airports in Florida.
Orlando International Airport serves more than 42 million passengers annually and the airport wants to offer their travellers the optimal travel experience.
A mobile app is part of their overall strategy to enhance the passenger experience and improve customer service. Through clever interaction with the passenger and an innovative design, the app can contribute to a positive perception about everything the airport has to offer. Promoting The Orlando Experience is the starting point for MCO.
A similar technology has already been implemented at Miami, courtesy of SITA.
To realise this strategy and to develop their current app, the Greater Orlando Aviation Authority was looking for an agency that owns both knowledge of business and could bring innovative ideas.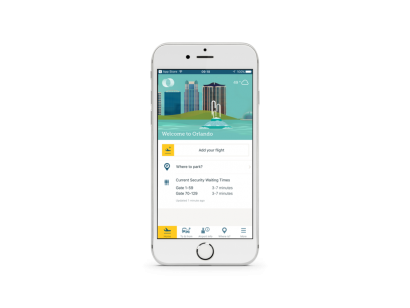 M2mobi was chosen by Orlando International Airport to develop the new passengers app due to its extensive experience in the airport industry and smart travel apps in particular. M2mobi created the Schiphol airport app and the apps for Dubai and Dallas Fort Worth airports.
The team has worked on site and from their offices in Amsterdam in close cooperation with the airports' IT team in order to create the best Orlando Experience.
With this upgrade of the application, the airport will serve its travellers even better. Where the current app primarily provides maps and way finding, the new app will focus more on the traveller's need for individual information. Next to offering personalised flight information, the app provides contextual information in a refreshing design.
The improved application includes a wide variety of features. There is a flight status dashboard with notifications. The terminal maps are improved, utilising state-of-the-art indoor navigation and location awareness.
The application remembers your parking spot and displays the security waiting time related to your gate.
The information about the facilities is extended and improved: airline counters, gates, rental cars, restaurant and shopping facilities. Ground transportation and parking options are included and there is an improved directions feature which guides the passenger to any airport facility in a seamless way.
Orlando International Airport will continue to improve its passenger app…
The application will help the airport maintain a high level of customer service to assist passengers from all over the world.
M2mobi takes pride into launching this new app on time and continues to help Orlando International Airport in improving the application to better serve its passengers.
Related topics
Related airports