BEUMER completes Early Baggage Store (EBS) and baggage handling system at Gatwick
BEUMER Group UK has completed the installation of a new CrisBag Early Bag Store (EBS) and baggage handling system as part of Gatwick Airport's £186 million redevelopment…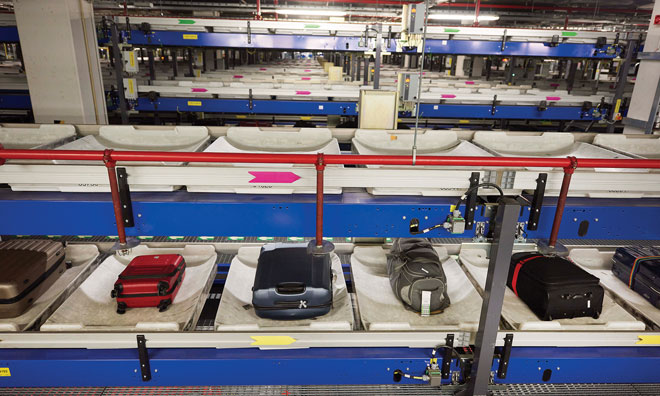 BEUMER Group UK has completed the installation of a new CrisBag Early Bag Store (EBS) and baggage handling system as part of Gatwick Airport's £186 million redevelopment of the South Terminal Pier 1.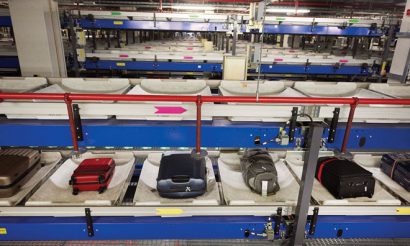 The CrisBag system is the first EBS to be installed at Gatwick and, uniquely, the checked baggage can be viewed by passengers through a window overlooking the baggage handling system. Other viewing windows in the new passenger gate rooms provide passengers with outstanding views across the runway.
Based on BEUMER Group's Crisplant airport technology, the CrisBag EBS provides 2600 EBS spaces enabling Gatwick Airport to offer advance check-in of baggage up to 18 hours before departure. This service will contribute to improved passenger satisfaction and help to reduce queues by allowing Gatwick to spread check-in times. 100% traceability of each bag within the EBS will virtually eliminate the possibility of a bag being lost in the baggage handling process.
Gatwick marked its busiest-ever summer with the opening of the transformed Pier 1 at the South Terminal…
In addition to the EBS, BEUMER Group designed and integrated a series of CrisBelt conveyors as part of the new baggage handling system in Pier 1. Powered by almost 500 energy-efficient Permanent Magnet Motors (PMMs), these conveyors reduce energy consumption by up to 50% compared to a conventional conveyor drive and gearbox. The baggage handling system services the entire South Terminal and provides the capacity to handle over 4240 bags per hour.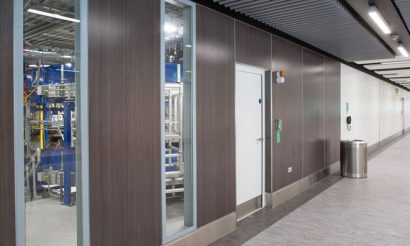 "The new systems in Gatwick's Pier 1 combine some of the most advanced and energy-efficient baggage handling technologies," explains Peter Gilks, Managing Director Airports Division, BEUMER Group UK.
"It is particularly satisfying therefore that Gatwick has chosen to give passengers a rare insight into the technology that helps to make sure that their bags reach their flight safely."
Senior EPC Manager at Gatwick Airport, Paul Morgan said: "BEUMER has helped us deliver one of the largest projects this airport has ever undertaken and we are extremely proud of the new state-of-the-art baggage system and EBS.
"The system will significantly enhance the baggage operation in the South Terminal as Gatwick continues to grow the number of passengers who fly from the airport."
Gatwick marked its busiest-ever summer with the opening of the transformed Pier 1 at the South Terminal.
Related topics
Related airports
Related organisations