Introducing a customised and integrated self bag drop solution
IER is introducing a leading self bag drop solution designed with industry experts at Future Travel Experience Global 2016…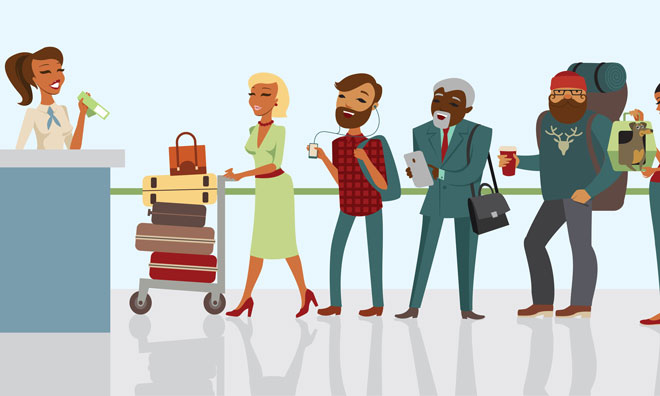 IER is introducing a leading self bag drop solution designed with industry experts at Future Travel Experience Global 2016.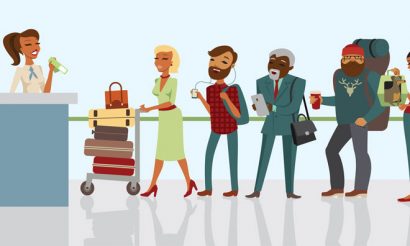 IER is bringing to US and Canadian airports a state-of-the-art solution for self bag drop. Crafted in partnership with two airport experts – Engie and Evans Airport Solutions – the new solution combines the latest self-service hardware and software, baggage systems integration and customised architectural integration to further enhance the passenger experience, to fit into any existing or future terminal design.
At a time when passengers require more services at the airport, and when airlines and airports are exploring new ways to process passengers, automated baggage drop is the natural next self-service milestone. IER continues to design innovative and reliable solutions, based on exclusive hardware, software, and services, extending the self-service experience at each step of the passenger process. This new self bag drop solution will add value to the terminal process and differentiates itself in terms of design, modularity, scalability, software excellence, airline connectivity and superior service options.
Modular design for increased flexibility
IER's self bag drop is designed as a modular system allowing the airport or airline to integrate the system within the current check-in and baggage handling footprint. It can support one or two-step models, adapting to the requirements of the airline check-in process. Modules can be easily installed in front of existing counters or can be reconfigured to hybrid operation, alternating between self check-in and agent check-in. The modularity of the design supports multiple features and options from printing, RFID, NFC, biometrics and payment.
The new design uniquely addresses the market's requirements and is compatible with all major airline and baggage handling systems. The software application enables multi-Departure Control System (DCS) allowing any airline passenger to complete their baggage injection in a few seconds. The CUSS-compatible application can be switched instantly to agent-assisted mode to handle exceptions and special requests. The scalable self bag drop is designed for airlines and airports to reuse existing baggage injection belts and comply with security regulations, while minimising total cost of ownership by using easy-to-repair plug and play components.
Customised to an airport terminals' unique architecture
Exceptional design is combined with intuitive traveller interaction. Smart, functional and aesthetically-pleasing design, result in an innovative and cost effective solution. Unlimited opportunities for modularity exist to adjust the look and feel and offer flexible component choices. The automation of the bag drop process frees up terminal space for additional revenue generating uses such as shops and restaurants. With extensive flexibility in terms of finish, materials, configuration options and creative ability, the new IER solution fits in perfectly with the aesthetics and design requirements of our customers.
Comprehensive support services
IER and its partners provide extensive turnkey design, implementation and ongoing service, including on-site. We provide exclusive tools supported by proven processes and seasoned professionals. From basic workshop repairs, to on-site maintenance and more advanced services such as call center or proactive monitoring, our focus is to ensure high availability in demanding operational environments.