British Airways new and refurbished aircraft provide enhanced passenger experience
Posted: 29 February 2016 | Katie Sadler, Digital Content Producer, International Airport Review | No comments yet
British Airways has enhanced its on-board passenger experience thanks to the airline's latest refurbished 747 and two brand new aircraft joining the fleet.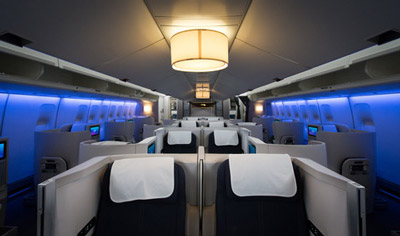 A total of 18 British Airways Boeing 747s are earmarked for a major make-over, the sixth overhauled aircraft recently entered service on route to Boston. In addition, British Airways took delivery of its 11th brand new double-decker A380 and is due to take delivery of the final ordered aircraft type later this year.
The latest aircraft to join the fleet was the Boeing 787-9 Dreamliner with its high spec First cabin.
All customers can enjoy mood lighting, larger windows with electronic dimmable blinds and a much more humid and comfortable cabin environment. Those flying in First can experience the airlines' latest sophisticated First cabin, with a 23 inch TV screen, a smartphone like controller, improved seating with high quality soft leather and fabric trim, bespoke stylish lighting and extra storage space.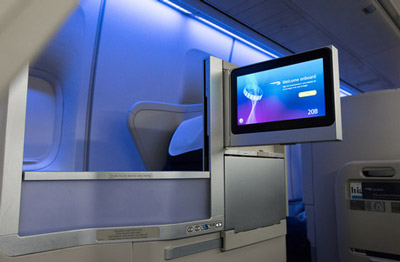 Troy Warfield, British Airways' director of customer experience, said: "We know our customers appreciate the investment we are making in new aircraft and refurbishing our much loved Boeing 747s is also helping to make flying with British Airways an even more enjoyable and relaxing experience.
"The feedback from customers on our refurbished 747s has been extremely positive, as they are able to enjoy more comfortable seats, a better flying environment and the very latest state-of-the art in-flight entertainment."
18 refurbished 747s will be brought into line with British Airways newest aircraft
The refit of 18 of BA 747s is being carried out by British Airways' engineers in Cardiff and involves a cabin interior refresh to bring them in line with the airline's newest aircraft.
Each four-cabin plane is being fitted with an additional 16 Club seats, bringing the total number of fully-lie flat beds for business and premium leisure travellers to 86.
New seat foams are being installed in World Traveller and World Traveller Plus to increase customer comfort. Carpets and curtains throughout the plane are also be replaced to mirror the cabin interiors of new aircraft, along with mood lighting in every cabin.
Each aircraft is also being fitted with Panasonic's next generation eX3 entertainment system, giving customers a choice of over 1,300 hours of entertainment including more than 130 movies and 400 TV programmes on larger, hi-resolution screens, with of touch and swipe gestures like a tablet.
Customers in World Traveller Plus will also now have access to a universal power socket, capable of accepting plugs from the UK, US and Europe, while those in flying in World Traveller will have their own personal USB socket to power phones and tablets.
Newly refurbished 747s will fly customers between Heathrow and New York JFK, Chicago, Lagos, Dubai, Boston, Riyadh, Kuwait and Riyadh in Saudi Arabia.
Related topics
Related airlines