SPENCER robot to assist passengers at Schiphol Airport
Posted: 1 December 2015 | Katie Sadler, Digital Content Producer, International Airport Review | No comments yet
The EU-funded SPENCER robot has been deployed at Schiphol Airport in a pilot scheme designed to aid passengers through the airport terminal. On 30 November 2015 Schiphol Airport in Amsterdam welcomed SPENCER (Social situation-aware perception and action for cognitive robots), an EU- funded device that interacts with passengers guiding them through the terminal building in […]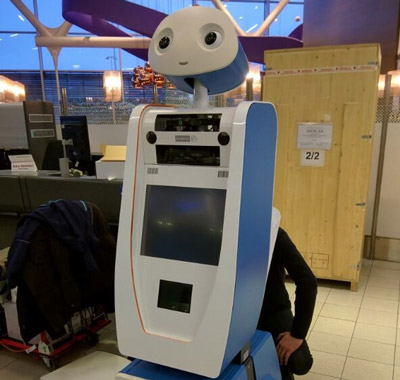 SPENCER robot arrives at Amsterdam Airport Schiphol.
The EU-funded SPENCER robot has been deployed at Schiphol Airport in a pilot scheme designed to aid passengers through the airport terminal.
On 30 November 2015 Schiphol Airport in Amsterdam welcomed SPENCER (Social situation-aware perception and action for cognitive robots), an EU- funded device that interacts with passengers guiding them through the terminal building in multiple languages. The human-robot interaction technology has been developed by Örebro University in Sweden who collaborated with researchers and businesses in five different countries including KLM, the end-user in the consortium.
SPENCER robot to reduce bottlenecks and costs caused by wayfinding problems, delayed arrivals and language barriers.
The highly populated airport environment was highlighted as an ideal scenario in the deployment of the robot. The project aims to assist passenger transit and passenger flow avoiding bottlenecks and additional costs caused by wayfinding problems, delayed arrivals and language barriers.
'The SPENCER consortium will integrate the developed technologies onto a robot platform whose task consist in picking up short-transfer time passenger groups at their gate of arrival, identifying them with an on-board boarding pass reader, guiding them to the Schengen barrier and instructing them to use the priority track. Additionally, the platform will be equipped with a KLM information kiosk and provide services to passengers in need of help.' – SPENCER European Research Project.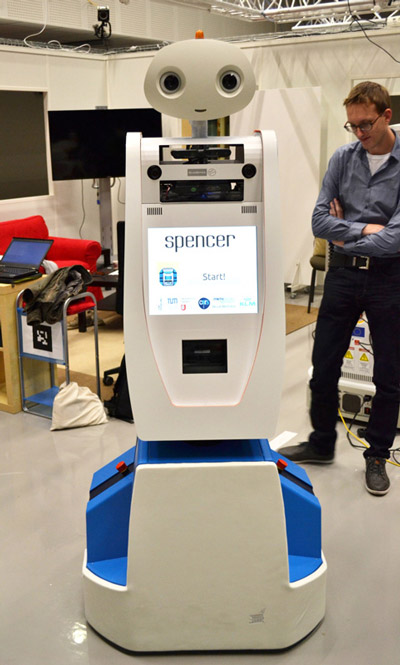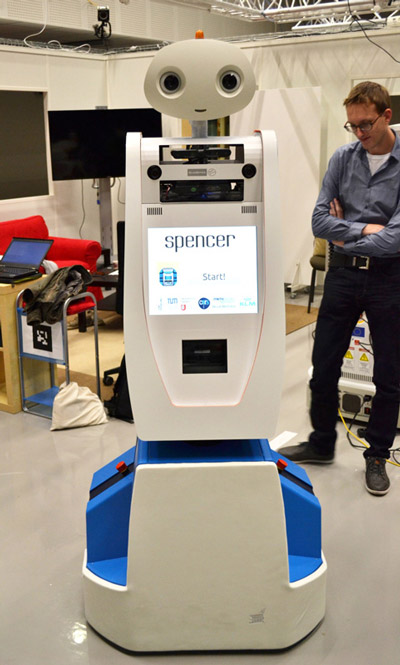 Speaking to Alpha Galileo Achim Lilienthal, professor of computer science and project leader of Örebro University's contribution to the research project, said: "Navigating an airport is challenging, there is a lot of glass and a constantly changing environment in terms of temporary obstructions, such as parked luggage trolleys and people everywhere.
"Objects that are temporarily permanent so to speak, are the most difficult to work around. We do not know, for instance, how long that luggage trolley will be parked in a particular spot, which makes it harder for the robot to determine its own location. We are working on a general map representation that includes and allows the robot to handle temporarily permanent objects," says Achim Lilienthal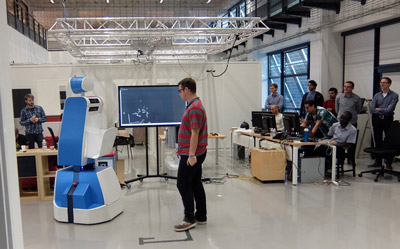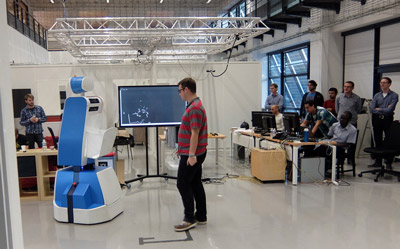 For one week commencing 30 November 2015, the robot will be put through its paces in the hectic international airport. Results of the pilot scheme will then be analysed and the robot adjusted ahead of an official test run in March next year attended by European Commission representatives.
Further information about the project can be found here.
Related topics
Related airports