New technology solution at Mexico Cancun Airport enhances passenger experience
Posted: 2 September 2015 | Katie Sadler, Digital Content Producer, International Airport Review
ASUR, operator of Cancun Airport has installed SITA passenger management, airport operations and self-service technology systems to help provide seamless travel for its 18 million passengers. With passenger numbers reaching 800,000 in high season and an annual 10 percent increase, ASUR relies on technology to manage the peaks in passenger traffic efficiently, and to optimise […]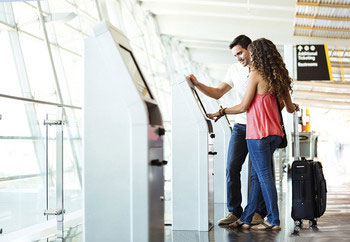 ASUR, operator of Cancun Airport has installed SITA passenger management, airport operations and self-service technology systems to help provide seamless travel for its 18 million passengers.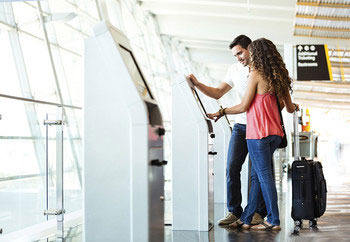 With passenger numbers reaching 800,000 in high season and an annual 10 percent increase, ASUR relies on technology to manage the peaks in passenger traffic efficiently, and to optimise the use of space and resources ensuring passengers are moved through the airport quickly. Currently, 84 airlines use the airport, with many wide body charters bringing in large crowds.
During a recent renovation program, ASUR upgraded its passenger management platform to SITA AirportConnect Open, which supports common-use passenger processing systems (CUPPS) and common-use self-service (CUSS) kiosks. SITA's platform allows airlines from around the world to operate easily in Cancun and to share check-in areas, kiosks and boarding areas. In addition, new SITA self-service gates will soon be in operation at security check points.
ASUR relies on technology to manage the peaks in Cancun Airport passenger traffic
Adolfo Castro Rivas, CEO/CFO, ASUR, said: "We face increasing passenger numbers each year and it is vital that we have the most efficient, reliable and future-proofed technology so that we manage that growth. For more than a decade, SITA has worked closely with us to ensure that airlines and passengers have a great experience here. As we grow we are confident that SITA will help us deliver their vision of the airport of the future and ensure that visitors to Cancun enjoy a smart, intelligent and connected airport."
Alex Covarrubias, SITA Vice President, Latin America, said: "Cancun Airport continues to innovate as it manages current growth and prepares for the future. SITA is partnering with the airport team to ensure that our integrated systems are supporting the end-to-end passenger experience while ensuring efficient operations. These are exciting times as we work together to ensure that Cancún is a fully ready to embrace its future growth."
Included in the contract is an updated Airport Management solution which allows the airport to proactively control real-time operations. SITA's technology fully integrates data across the airport and applies the latest business intelligence to present operational decisions in an easy to manage format. It enables prediction of events, automatic triggering of tasks and real-time intelligence for timely decision-making.
At this point, 375 workstations and 80 self-service kiosks are currently in place with nine self-service gates due for installation. SITA has also provided the new flight information display system which will keep passengers up to date and fully informed throughout the airport.
Related topics
Related airports