Orlando International Airport unveils plane spotting photos in art exhibition
Orlando International Airport has honoured its active art programmes with new plane spotting photos.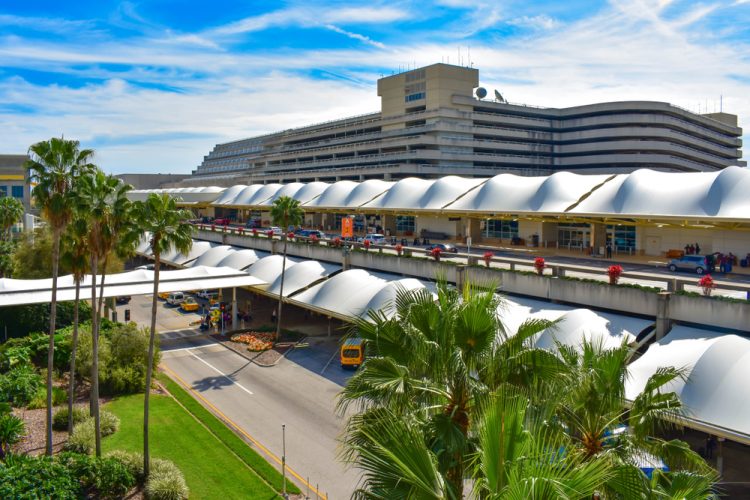 Orlando International Airport unveils plane spotting photos.
Orlando International Airport (MCO) has been credited with having one of the nation's most active art programmes, and now it has a gallery and new art experience to help honour it. Gallery MCO is a former retail space transformed to accommodate short exhibits, and the commissioned 'Space, Time and Energy' has undergone a restoration and relocation, inviting a new audience to discover its story.
"Having the opportunity to enjoy art while traveling is a welcome pastime for many passengers," said Kevin J. Thibault, CEO of the Greater Orlando Aviation Authority (GOAA). "The Aviation Authority has a history of supporting art in public spaces and sees the value of engaging passengers for cultural enrichment."
Starting on 10 October 2023, passengers are invited to enjoy the debut exhibition of plane spotting photographs taken at the airport at the new Gallery MCO in the Main Terminal. The inaugural #FlyMCO exhibit features 15 photographs taken by plane spotting enthusiasts. The photographs were selected from the entries submitted in a call-to-artists posted through MCO social media channels in August.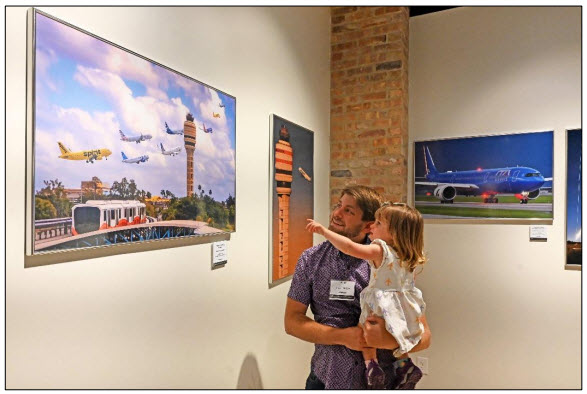 CREDIT: © 2023 GREATER ORLANDO AVIATION AUTHORITY. ALL RIGHTS RESERVED.
The photographs were chosen by a panel of judges from the Greater Orlando Aviation Authority and were based on creativity, originality and technical skill. They include amazing captures such as 'A United Love of Aviation and Space' by Pascal Fouquet that features a silhouette of an airplane flying in front of a full moon and 'Waiting in the MCO Lounge' by Steven Madow (photo above) that shows eight airplanes simultaneously ascending in front of the iconic MCO Tower like birds in flight.
Dating back to the World War II era, plane spotting is now a hobby practiced around the world. Enthusiasts enjoy their love of aviation by taking photographs, tracking 'tail numbers' or just sitting back and enjoying the action.
The exhibit continues through 01 December at the temporary gallery located on Level 3 of the Main Terminal on the B-side 'South Walk' and is open from 07:00 to 21:00 daily.
Another new art experience not to be missed is the relocation of 'Space, Time and Energy' by American painter Jacob Lawrence (1917-2000). The historically significant nine-panel enamel-on-steel was created as an original commission for Orlando International Airport in 1988. It has been moved from the Main Terminal A-side to the Train Station. This new location allows the observer to interpret the large-scale work in a different way.
The most widely acclaimed African American artist of the 20th century, Lawrence's prescient visual storytelling captured an early multimodal vision for the global gateway. Planes, trains and ships emerge from the landscape, powered by energy harnessed from a diverse and dynamic workforce. As Lawrence explained at the time of the mural's creation, the smiling green alligator in Panel 4 is a symbol of Florida and was an integral part of the design and concept.
The mural is one of five the artist created using the arduous enamel-on-steel technique, for which layers of vitreous enamel (formulated with powdered glass) are fired at high temperatures, one colour at a time. Enamel artist Dave Berfield assisted Lawrence with the enamelling process, which was done at Berfield's studio in Bainbridge Island, Washington, where he still lives and works, though officially retired.