£30 million investment for London Luton Airport's passenger experience
The airport has announced investment worth more than £30 million to enhance the passenger experience.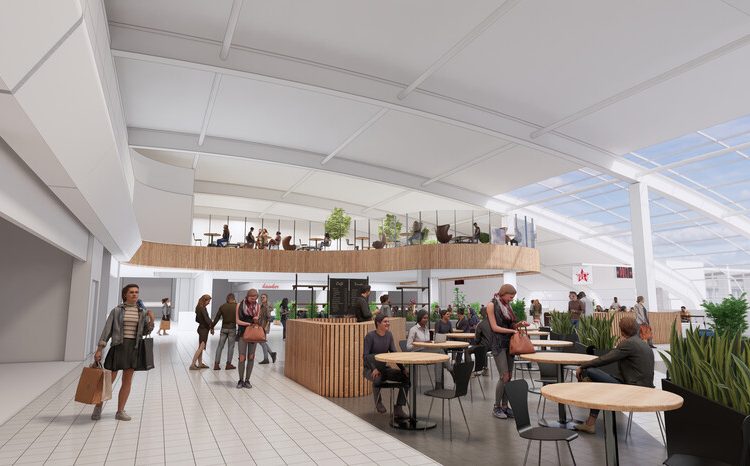 The new redevelopment at LLA. CREDIT: 3DReid
London Luton Airport (LLA) has announced investment worth more than £30 million to enhance the passenger experience. It follows another successful summer, during which 3.3 million passengers passed through the terminal (01 July – 31 August 2023), with four in five passengers rating their overall passenger experience as 'very good' or 'excellent'*.
LLA is embarking on the £8 million development of a new, flagship two-storey restaurant to replace the existing Frankie & Benny's unit. Set to open next year, the restaurant will feature a striking mezzanine floor overlooking the LLA departure lounge and will accommodate up to 500 diners.
The project signals the latest phase of an investment programme that has included the opening of several new shops and restaurants, new and upgraded toilet and washroom amenities and facilities for a children's play area this year.
Work on the new restaurant begins on Monday 11 September, while a £20 million refurbishment of LLA's security hall is already underway. This includes the installation of the new state-of-the-art body scanners and new CT scanner technology, speeding up processing times, as well as new flooring and ceilings to ensure a better passenger experience.
Alberto Martin, Chief Executive at London Luton Airport, commented: "this is an exciting phase of development that will deliver yet more enhancements to London Luton Airport's simple and friendly passenger experience. This year, we have already invested £12 million in enhancing facilities across the terminal and we are already seeing the benefits of this investment, with excellent passenger feedback on our latest shops, restaurants and upgraded passenger facilities. Throughout the summer, our teams have worked hard to achieve a strong operational performance and our aim throughout this development project is to maintain that level of service while ensuring that disruption is kept to a minimum."
* Measured as part of ASQ – a globally recognised airport customer service benchmarking programme.