Cargo at Avinor to contribute to more intercontinental routes
Avinor has a long-term goal to enable cargo forwarders to establish a cargo hub in Norway.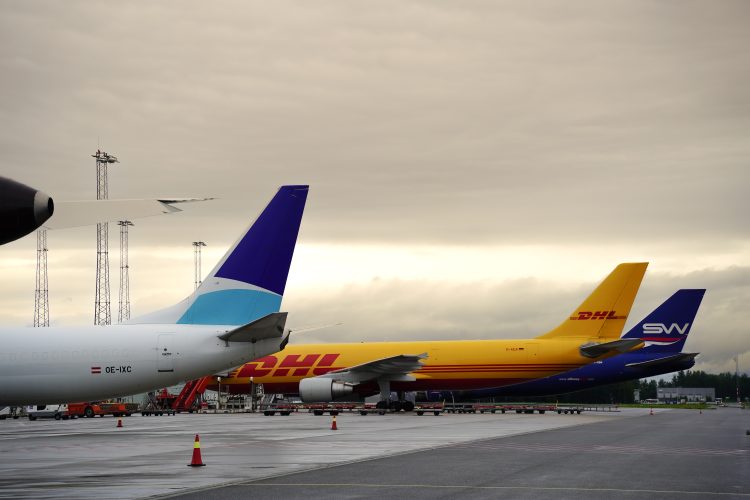 Cargo planes parked at Oslo Airport. CREDIT: AVINOR
Cargo is an important strategic focus for Avinor and they have a long-term goal to enable cargo forwarders to establish their Nordic cargo hub in Norway. Avinor is now appointing a new dedicated Cargo Director while the current post holder transitions to leading Avinor's route development efforts.
As part of Avinor's strategic emphasis on cargo, two individuals are now dedicated to leading the work on route development and cargo. The up until newly Cargo Director, Martin Langaas, will assume the position of Senior Director Route Development, while Eva Beate Lande will join Avinor as the new Director Cargo from 01 October 2023.
Ms. Lande joins Avinor from her position as Business Development Manager at World Courier. At Avinor, she will be part of the Traffic Development department, where she, along with a team of four people, will oversee the operation and development of cargo at Avinor.
"We are very pleased that Eva has accepted the task of driving forward Avinor's strategic focus on cargo. This is an important area for Avinor's development as a company and our position as a leading player in the cargo value chain, but also as a part of increased accessibility and attractiveness for Norway as a country. We look forward to having Eva on board", says Gaute Skallerud Riise, VP Traffic Development.
The appointment of a dedicated Cargo Director aims to build upon the excellent work put in since Martin Langaas assumed the role in 2016, further strengthening Avinor's role as a central player in cargo and logistics. Strategically, cargo holds a high position on Avinor's agenda, with a goal of increasing the flow of goods in and out of the group's airports. Utilisation of available capacity in passenger planes is a crucial part of this task.
Ms. Lande will contribute to an increase in cargo and transport to and from Avinor's airports. In line with Avinor's traffic growth strategy, this involves a specific focus on developing Oslo Airport into Scandinavia's preferred cargo hub.
"I view this as a unique opportunity to combine my passion for logistics with a meaningful contribution to the cargo industry. Avinor's dedication to facilitating the green transition while remaining competitive through innovative solutions and improvements throughout the supply chain was one of the reasons why I accepted the job. Alongside Avinor's commitment to sustainability and continuous development, I look forward to exploring new ways of addressing challenges and creating positive outcomes for the company as well as the industry as a whole," says Ms. Lande.
Facilitation is key
Cargo is a significant contributor to making direct routes to markets outside Europe profitable. On these passenger routes, cargo from Oslo Airport can constitute over 30% of revenues. Facilitating the combination of passenger routes with cargo is critical to the attractiveness of Norway as a destination. This is an important step in increasing accessibility to our major international trading partners while simultaneously reducing travel time and emissions for travellers to and from these markets.
Together with industry stakeholders, Avinor is well underway towards the long-term goal of becoming a Nordic hub for cargo. In June, Oslo Seafood & Cargo Centre (OSCC) inaugurated its new cold storage facility at Oslo Airport, and in the fall, Oslo Airport City will open its World Seafood Centre for cold storage and processing of fresh fish.