Finavia's investment at Kuusamo Airport is complete
Finavia has completed it's 2.5 million Euros investment of Kuusamo Airport. It included renewing the airports' runway light system and repaving the apron.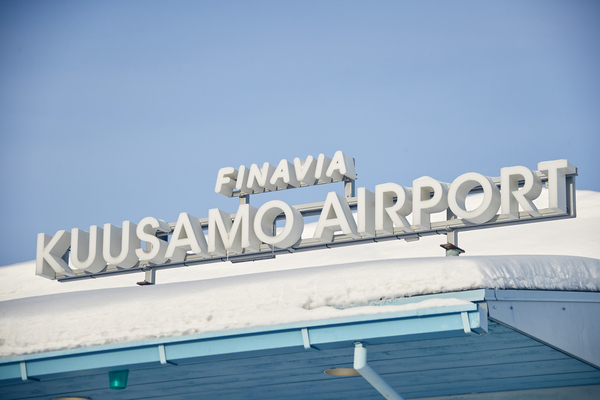 Finavia's Kuusamo Airport's construction is complete. CREDIT: FINAVIA
The airport company Finavia has completed an investment of 2.5 million Euros at Kuusamo Airport. During the renovation, the runway light system at Kuusamo Airport was renewed and the apron and taxiway were repaved. With the investment, Kuusamo Airport is ready for the new winter season.
The renovation of Kuusamo Airport went well. We stayed on schedule and on budget, and we will be able to open the airport to air traffic on 16 August 2023," says Jonna Pietilä, Regional Director of Lapland Airports at Finavia.
Of the total value of the investment, just under two million euros were allocated to a new runway lighting system, which was implemented taking environmental impacts into account. A total of 160 new energy-efficient LED luminaires were installed on the runway. The energy efficiency of the new luminaires is 50% better than that of the luminaires that are now taken out of use.
The summer renovation work includes not only the runway lighting system, but also the resurfacing of part of the apron and the entire taxiway. The apron and runway improvements are part of the maintenance of the airport's infrastructure and enable airlines to operate smoothly.
Kuusamo Airport has a busy winter season, during which many scheduled and charter flights arrive from Europe. In 2022, more than 117,000 passengers travelled through Kuusamo Airport, and there were 765 domestic and international passenger flights. During January-June 2023, there were 66,185 passengers, which is 8.5% more than in the corresponding period last year.
The magic of Lapland attracts tourists to Kuusamo. It is very important that operating at the airport is smooth for both airlines and passengers. The development of tourism in Lapland is a common goal of numerous operators. At Finavia, we want to make sure that the airport is ready to welcome tourists to Lapland and Kuusamo, Pietilä continues.
Several local companies from the Kuusamo region participated in the renovation. In addition, Finavia employees from Kuusamo, Oulu and Kajaani airports are involved in the implementation of the project.
The key objective of Finavia's ongoing responsibility programme is to reduce the carbon emissions of airports to net zero by the end of 2025. At Kuusamo, Kittilä, Rovaniemi and Ivalo airports, net zero will be achieved already by the end of 2023.