Birmingham Airport (BHX) publishes 2023-23 sustainability report
The airport remains on track to becoming a net zero carbon operator by 2033.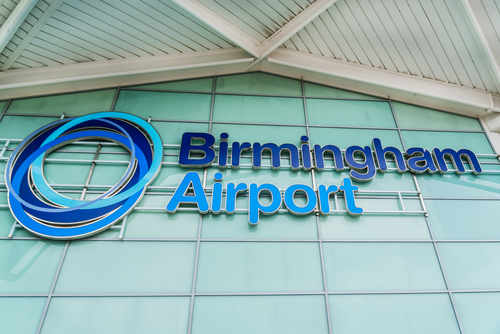 Birmingham airport publishes its sustainability report.
Birmingham Airport (BHX)'s journey to become a net zero carbon operator by 2033 remains on track, according to a report published on 03 August 2023.
The Midlands travel hub reduced carbon emissions within its direct control by 27% in 2021/22 against its 2019/20 reporting baseline, its Sustainability Update for 2021 to 2023 confirms.
Nick Barton, chief executive of BHX, said: "while we have made some great progress, we are not complacent. There is still a long way to go. We remain focused on delivering our 10-year plan for low-carbon growth and becoming a net zero carbon airport by 2033."
Among the items reported in the document, published on the BHX website, are:
Achieving Level 3 (Optimisation) Airport Carbon Accreditation from the Airport Council International (ACI) Europe, which brings BHX's decarbonising activities under the ACI's framework of scrutiny benchmarked against other airports worldwide
Reducing water consumption by 10% in 2022/23 compared to 2019/20
Winning gold the Green Apple Awards for Environmental Best Practice and receiving Green World Ambassador status, in recognition of BHX's waste-management work, improving recycling rates (from 48% in 2021/22 to 54% in 2022/23) and increased local charitable donations
Giving grants totalling £193,800 to 77 local projects between 2021 and 2023, including to BHX's official charity partner, Solihull Mind.