ACI World, ACI North America and TSA sign MoU to advance aviation security development
ACI World, ACI North America and TSA have signed a MoU to enhance the development of secure aviation security operations across the globe.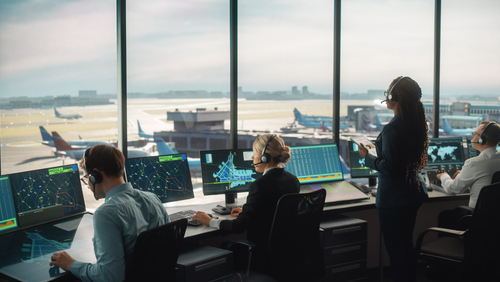 ACI World, ACI North America and TSA are collaborating to enhance security in aviation globally.
Airports Council International (ACI) World, ACI North America (NA) and the U.S. Transportation Security Administration (TSA) have signed a Memorandum of Understanding (MoU) to further enhance the development of secure and efficient aviation security operations globally.
The MoU seeks to formalise multiple workstreams and ensure the continued collaboration on and promotion of global aviation security projects of common interest for the benefit of travellers worldwide.  
These workstreams include:
Mutually identifying airports and to provide assistance to enhance security through the ACI Airport Excellence (APEX) in Security programme and ACI World Smart Security programme.
Collaborating on innovation programmes such as ACI World's global first, AirportShare project, launching live wait times data from multiple airports for passengers and other internal and external data consumers through a standard feed.
Exploring and supporting the One-Stop Security Programme between select international and U.S. city pairs. This programme seeks to increase security effectiveness, efficiency and the customer experience by eliminating redundant security screening.
"ACI and TSA have a long-established partnership to enhance security across the world's airports. In addition, TSA serves as the Vice-Chair of the Smart Security Management Group, led by ACI World to improve security, operational efficiency, and the passenger experience at security checkpoints across the world's airports, focusing on innovation. We are pleased to formalise our relationship to further advance aviation security operations globally as we collectively keep up with growing air travel demand. TSA continues to be an avid supporter in ACI World's vision and goals," said ACI World Director General Luis Felipe de Oliveira.
ACI-NA President and CEO Kevin M. Burke said, "Collaboration is essential in support of our shared mission to provide for the safety and security of the traveling public and aviation workers.  With our new MoU among our partners at TSA and ACI World, we are further strengthening our efforts to enhance aviation security while advancing innovation and the use of technology to improve the passenger experience through data sharing."
"Through this partnership and collaboration, we are taking collective steps that enhance the security baseline in aviation, while making significant strides toward achieving greater security efficiency and effectiveness, in addition to better passenger experiences throughout the global transportation system," said TSA Administrator David P. Pekoske.
The MoU was signed at the ACI EUROPE / ACI WORLD Annual General Assembly, Conference, and Exhibition, in Barcelona, Spain that has welcomed over 800 delegates of the aviation community.