Salvador Bahia Airport celebrates 87% reduction in carbon emissions
Salvador Bahia Airport, of VINCI Airports network, has achieved an 87% reduction in carbon emissions (scopes 1 and 2) in 2022 and is boosting sustainability.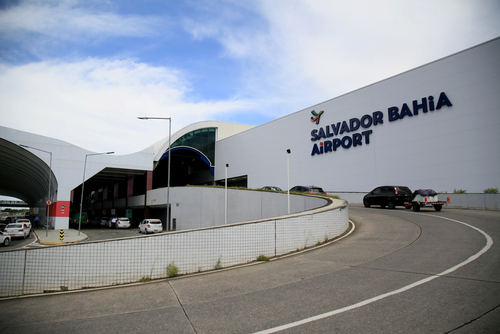 Salvador Bahia Airport are showing leadership in sustainability.
Salvador Bahia Airport, of the VINCI Airports network, achieved an 87% reduction in carbon emissions (scopes 1 and 2) in 2022, boosting sustainability in the national airport sector. With work focused on energy efficiency and the use of renewable energies, the airport has celebrated its leading role in its commitment to the environment, and is already recognised as the most sustainable in Brazil by the National Civil Aviation Agency (ANAC).
As a result, the airport achieved the goal established by VINCI Airports of halving internal carbon emissions by 2030 in advance. This achievement by Salvador Bahia Airport demonstrates that the decarbonisation path is feasible quickly, and the airport aims to advance even further towards net emissions zero by acting across the value chain to reduce scope 3 emissions. The airport is committed to achieving VINCI Airports' goal of achieving net zero emissions (scopes 1 and 2) by 2050.
One of the measures that led to this reduction was obtaining the International REC Standard (I-REC), an international certification issued by the Totum Institute, which recognises that the airport's passenger terminal is 100% powered by renewable energy.
Currently, 30% of the energy consumed by the terminal comes from the solar plant which is installed near the runways. The other 70% needed for the operation comes from the purchase of energy from renewable sources, which is then injected into the system that supplies the airport. New solar energy plants will be installed this year in the Fire Fighting Section (SCI) and in the International Cargo Terminals (TECA), to expand the generation of clean energy.
Salvador Bahia Airport is part of VINCI Airports, the first airport operator to develop a comprehensive environmental policy across its entire network. The work carried out by VINCI Airports globally has ambitious goals to drive the environmental transition at all airports operated by the group.