San Antonio International Airport (SAT) recognised for promoting gender equality among police force
The airport received an award in recognition of their strategic diversity and inclusion effort in helping to recruit female police officers.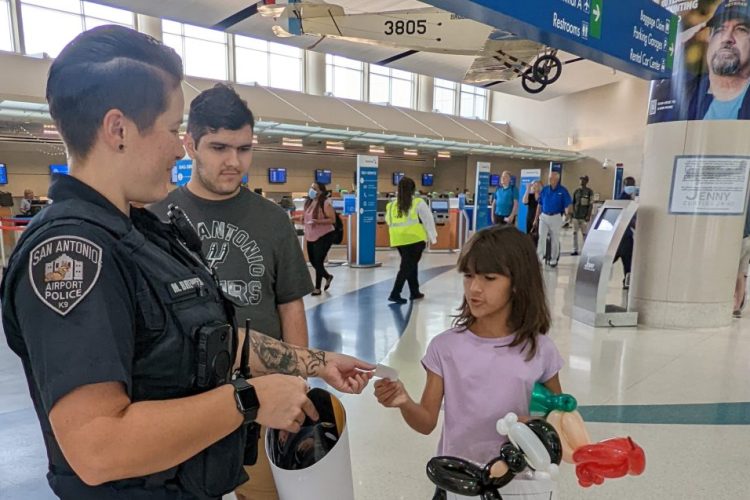 SAT has been recognised for their efforts promoting gender equality among the police force. CREDIT: SAN ANTONIO INTERNATIONAL AIRPORT
San Antonio International Airport (SAT) is proud to share that they have received an award by the Public Relations Society of America (PRSA) San Antonio Chapter for their work in helping to recruit female police officers. At the organisation's Del Oro Awards, SAT received a La Plata Merit Award in the Community Relations category.
At the start of 2022, only four (10.3%) of SAT's 39 police officers were women. Because of SAT's efforts, the San Antonio Airport Police Department (SAAPD) received more than a dozen applications from female applicants and by August, two women joined the force.
"It's important to shine a light on issues impacting our community such as the need for more women in policing," said Tonya Hope, Public Relations Manager, San Antonio Airport System. "Women only make up about 13% of police officers in the U.S. To better represent the San Antonio community, we started by getting the word out to local media about our inspiring female officers who have overcome many obstacles."
By sharing the women's personal stories with the media, engaging with the public via social media, installing messaging throughout the airport and purchasing ads and outdoor billboards – we were able to successfully attract the community's attention, Hope added.
SAAPD officers along with officers from the San Antonio Police Department (SAPD) serve the San Antonio metropolitan area and the more than 10 million travellers who fly in and out each year.
Airports Council International-North America (ACI-NA) also chose SAT as one of four finalists in the 2022 Excellence in Airport Marketing, Communications and Customer Experience Awards last fall in Vancouver, British Columbia. ACI-NA's Community Education and Outreach category recognises airports with the most creative and effective community outreach and aviation education programs conducted online, inside or outside the airport.
For more information, please visit SAAPD's website.