Getting from A to Z with AirTrain at SFO
The airport made announcements that the people mover station, AirTrain, will reopen on 26 April. The station serves passengers of Harvey Milk Terminal 1 and is reopening since its July 2023 closure.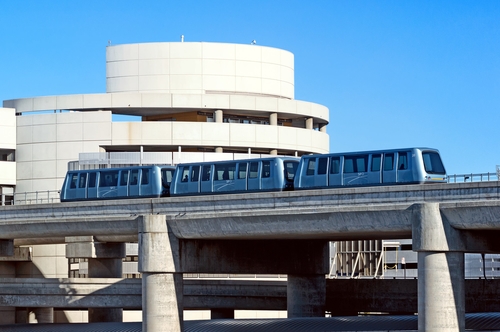 AirTrain station serving SFO's newest terminal reopens 26 April
Getting to Harvey Milk Terminal 1 will become a lot easier for travellers at San Francisco International Airport (SFO). The airport has announced plans to reopen, on Wednesday 26 April, the AirTrain – a people mover station serving passengers at Harvey Milk Terminal 1. The station has been closed since July 2023 to facilitate construction of a connection to the new terminal.
AirTrain vehicles will begin stopping at the Harvey Milk Terminal 1 station after 03:00 on 26 April. Passengers will travel across a connector to arrive in the terminal on the mezzanine level and will then take an elevator or escalator down to the departures level for airline check-in and security checkpoint screening. Passengers exiting Harvey Milk Terminal 1 will continue to be directed to the AirTrain station located in the International Terminal.
Passengers arriving from the reopened AirTrain station will have the opportunity to experience the SFO Museum exhibit Harvey Milk: Messenger of Hope, which features photos, correspondence, and campaign materials. It provides a glimpse into Harvey Milk's life, including his activism and ascendance as a political leader in San Francisco, his tragic assassination, and his legacy of advocating for diversity, equity, and inclusion that lives on today.
Related airports
Related regions