ZIPAIR announces new travel route from San Francisco to Tokyo
The new travel route will be available by June 2023, and ill offer passengers more travel destination selection. It will expand the airlines connectivity network, with San Francisco being the fourth U.S. destination served by ZIPAIR.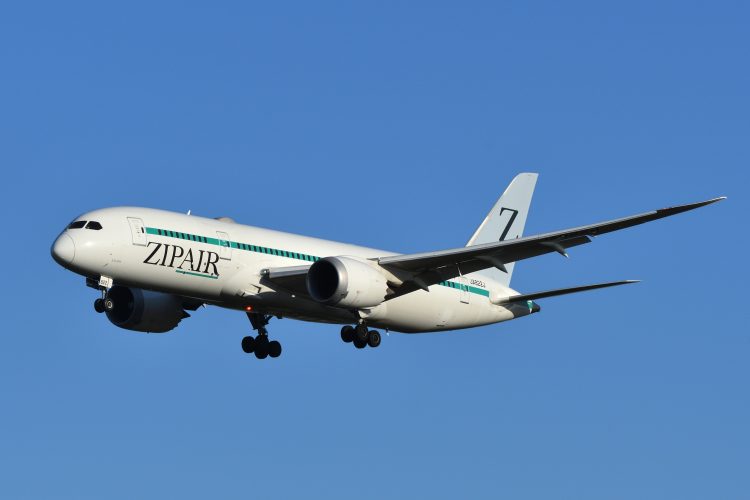 ZIPAIR have announced a new travel route from Tokyo to San Francisco.
Japanese low-cost airline, ZIPAIR, has announced a new travel route for passengers, offering non-stop flights from San Francisco International Airport (SFO) to Tokyo as of 02 June 2023. ZIPAIR aims for five flights per week to travel across SFO and Tokyo, and will use the Boeing 787 Dreamliner aircraft to take flight.
"We are truly excited to welcome ZIPAIR service between SFO and Tokyo this summer," said Airport Director Ivar C. Satero. "With this move, travellers can enjoy ZIPAIR's fantastic value together with SFO's award-winning, world-class airport experience. We thank ZIPAIR for choosing SFO and are committed to making this new service a success."
"We are pleased to announce the introduction of the San Francisco – Tokyo Narita route, which becomes our fourth gateway in the United States," said ZIPAIR President Shingo Nishida. "Through our relationship with SFO, we are confident this service will provide a valuable link for commercial and cultural exchange for our mutual customers."
Founded in 2018 as a wholly-owned subsidiary of Japan Airlines, ZIPAIR is based at Tokyo-Narita Airport and operates a fleet of four Boeing 787 Dreamliner aircraft seating 290 passengers. SFO will be the fourth destination in the United States served by ZIPAIR.
Tickets for this route are on sale now online at zipair.net.