New terminal inaugurated at Göteborg Landvetter Airport as TakeOff event resumes
Focusing on the climate transition and air travel of the future, the TakeOff event resumed at Göteborg Landvetter Airport's newly inaugurated terminal, following a several-year pause.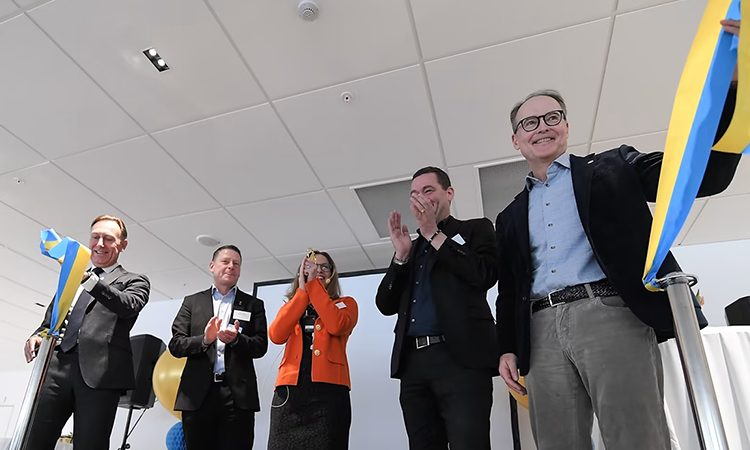 Credit: Swedavia
After a pause of several years, the TakeOff event resumed and took place on 6 February 2023 at Göteborg Landvetter Airport, with a total of 120 participants in attendance. Jonas Abrahamsson, Swedavia's President and CEO, and Anna Strömwall, Airport Director, had welcomed participants to the seminar, which focused on the climate transition, air travel of the future and connectivity with the rest of the world.
The event had been held in the new section of the airport's terminal, which had been placed into service in summer 2020. The new terminal officially opened on 3 February 2023 and is 200m long, adding as much as 18,500 square metres of space. 
"I am really pleased that we have finally inaugurated the new terminal properly and at the same time resumed our TakeOff meetings after a pause of several years. It feels important to both spotlight our new terminal and talk together about how we future-proof air travel," said Anna Strömwall, Director of Göteborg Landvetter Airport at Swedavia.
"We can once again have a positive outlook for the future, and the new terminal has enabled the increased air traffic and destination development that we have seen, and see ahead of us. The new terminal section, which separates arriving and departing non-Schengen passengers, has been an essential requirement for attracting more international airlines and routes to our airport," added Anna Strömwall.
Furthermore, Scandinavian Airlines (SAS) will be launching a new direct route to New York, an important addition for regional trade and tourism, on 28 April 2023. 
Speaking about the planned direct route to New York, Strömwall said: "There are strong links between Sweden and the U.S., and New York has long been high on the Gothenburg region's wish list of new direct routes from Göteborg Landvetter."
The TakeOff event is a forum for discussing the aviation industry's development and technology, as well as its importance for Swedish trade and industry. Along with leaders from the business community and aviation industry, important participants in the forum include representatives from politics, the research world, government agencies and local authorities.