HKIA virtual job fair offers more than 2,000 airport opportunities
Hong Kong International Airport has welcomed its third virtual job fair, offering over 2,000 job openings at more than 40 companies across the airport community.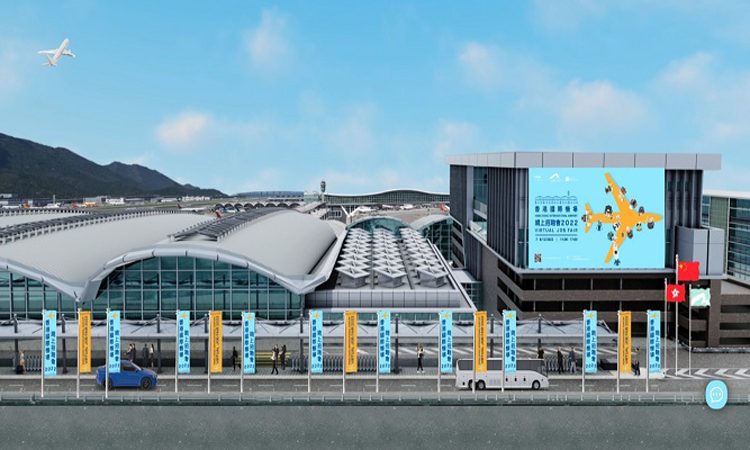 Credit: HKIA
Airport Authority Hong Kong (AAHK) and the Labour Department have jointly launched the third Hong Kong International Airport (HKIA) Virtual Job Fair. Over 2,000 job openings at more than 40 companies across the airport community would be available in the two-day online event.
The job opportunities offered at the HKIA Virtual Job Fair 2022 cover a wide range of roles at HKIA, including air cargo, airport security, technical services, IT, catering, customer service and more. Participants can visit exhibiting companies' virtual booths online, browse vacancies, and speak with company representatives directly for job applications and interview arrangements.
Vivian Cheung, Chief Operating Officer of AAHK commented: "We are delighted to share that this year's (2022) HKIA Virtual Job Fair received overwhelming participation from the airport community, proven by record-breaking number of participating companies and job openings. As air traffic is recovering, the airport community has shown confidence in the long term development of the aviation industry. We look forward to welcoming more people to join us to develop their promising career prospects at the airport."
Six career talks providing information about different positions of the aviation industry will be delivered via live webcast during the job fair.  A talk about AAHK's Management Trainee Programme and Graduate Engineer Programme will be available on 7 December 2022. Former management trainees and graduate engineers will join the post-talk chatroom to share their experiences and answer questions from participants.