FAA invests in airport cargo projects to strengthen supply chains
Federal Aviation Administration has awarded more than $31 million in grants to expand key cargo infrastructure at nine airports across the U.S.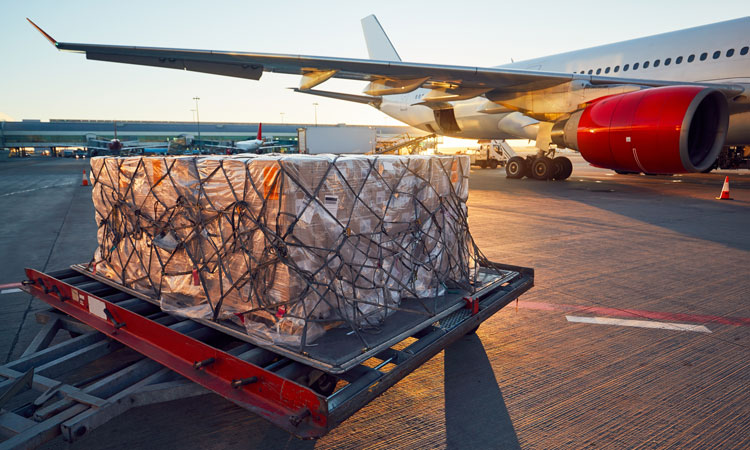 The Department of Transportation's Federal Aviation Administration (FAA) has awarded more than $31 million in grants to expand cargo infrastructure at nine airports across the U.S. The projects at these airports will help expedite the movement of goods throughout the country. 
"Every day, we rely on goods transported through our nation's airports," said U.S. Transportation Secretary Pete Buttigieg. "The announcement will make improvements at airports across our country so they can handle cargo more efficiently and help strengthen U.S. supply chains."  
"These grants will provide lasting benefits today and well into the future for our economy," added Deputy FAA Administrator A. Bradley Mims. 
The funding includes:
Chicago Rockford International Airport (RFD) – $6,799,210: Construct a 4,267ft Taxiway and connectors to increase access to the south cargo apron
Huntsville International Airport-Carl T. Jones Field (HSV) – $5,614,732: Rehabilitate 5,600sqr-yds of the existing air cargo apron and expand the airport's existing access road an additional 1,450ft to enhance access
Greenville-Spartanburg International Airport (GSP) – $4,524,530: Rehabilitate existing taxiway and cargo apron pavement throughout the airport
Bishop International Airport (FNT) – $2,307,210: Rehabilitate 37,400sqr-yds of existing cargo apron pavement and perform crack repair and joint sealing to 26,800sqr-yards of deicing apron surface
Ted Stevens Anchorage International Airport (ANC) – $8,169,544: Reconstruct the taxi lane and rehabilitate the apron at the airport, where the second-most amount of cargo weight traverses through
Seattle-Tacoma International Airport (SEA) –$1,926,518: Reconstruct 4,200sqr-yds existing cargo apron pavement
Eugene F. Kranz Toledo Express Airport (TOL) – $1,071,768: Rehabilitate 27,670sqr-yds of cargo apron pavement and to design improvements to 16,450sqr-ft of the taxiway safety area erosion control system
Stockton Metropolitan Airport (SCK) – $417,036: Fund the design phase to rehabilitate 800ft of the existing cargo taxi lane pavement 
Rhode Island T.F. Green International Airport (PVD) – $197,310: Design a new 60,000sqr-yd cargo apron to accommodate increased use.