HKIA reaches milestone for the expansion of its Three-runway System
Airport Authority Hong Kong has reached an important milestone for its Three-runway System expansion, as the North Runway at Hong Kong International Airport has been re-designated as the Centre Runway.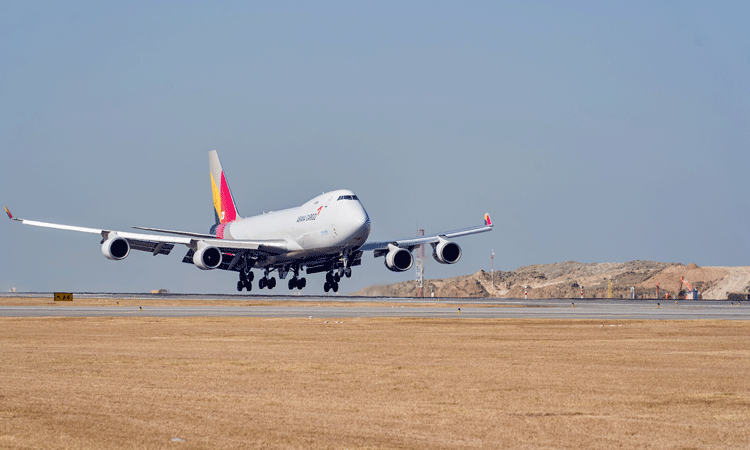 Credit: Hong Kong International Airport (HKIA)
Airport Authority Hong Kong (AAHK) announced that the existing North Runway (07L/25R) at Hong Kong International Airport (HKIA) has been re-designated as the Centre Runway (07C/25C), signifying an important milestone for the expansion of the airport into a Three-runway System (3RS).
The new Third Runway, which will be put into operation in 2022, will be designated as the North Runway (07L/25R). Prior to that, the existing North Runway has to be re-designated as the Centre Runway (07C/25C) according to International Civil Aviation Organisation's requirement.
On 2 December 2021, the North Runway of HKIA was closed to undergo the final re-designation procedures. The runway designation markings and the mandatory instruction markings of 07L and 25R on the runway and taxiways respectively were replaced by 07C and 25C. Movement area guidance signs on the airfield, as well as relevant equipment and procedures for HKIA's air traffic control and airport operations control systems were also modified. The South Runway remained in operation when the North Runway was being re-designated and air traffic movements at the HKIA operated smoothly throughout the period.
After comprehensive testing of the equipment and inspections of the runway jointly conducted by the Civil Aviation Department (CAD) and AAHK, the newly designated Centre Runway opened for operations at around 08:00hrs on 2 December 2021.
The CAD has been working closely with AAHK to provide support for the runway re-designation in various aspects concerning air traffic control and aircraft take-off and landing, including modification of equipment and procedures.
Vivian Cheung, Executive Director, Airport Operations of AAHK said: "We are pleased to see the smooth operation of re-designating the North Runway. Though the final changeover took only one night, the entire process has started over a year ago involving meticulous planning and close communications with other runway users. Apart from system upgrade and airfield works, all necessary updates on equipment, operation plans, procedures, and manuals have been updated as well."
In addition to the runway re-designation, other preparation work for the targeted commissioning of the Third Runway in 2022 will include exercises, drills, trials, and documentation work. Thereafter the Centre Runway will be closed for reconfiguration, conducted in parallel with other works of the 3RS project, with the target of completing the construction of the 3RS in 2024 as planned.