AGS Airports named top three performing sustainable airports by GRESB
AGS Airports, the owner of Aberdeen International, Glasgow and Southampton airports, has been recognised for its sustainable efforts by the organisation Global Real Estate Sustainability Benchmark.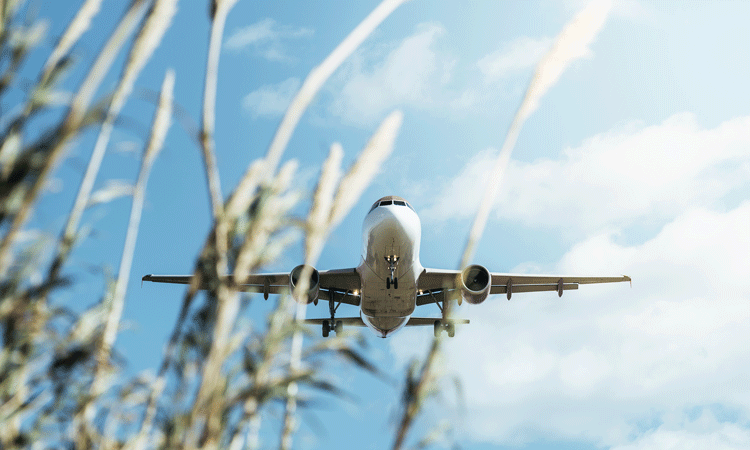 The efforts of AGS Airports, which owns Aberdeen International, Glasgow and Southampton airports, in working towards a more sustainable future for aviation, have been recognised once again by the leading global sustainability organisation Global Real Estate Sustainability Benchmark (GRESB).
Described a mission-driven and investor-led organisation, GRESB provides standardised and validated Environmental, Social and Governance (ESG) data to the capital markets.
Southampton was ranked as the best performing UK airport in the GRESB benchmark. Together with Aberdeen, it received a five-star rating for its sustainability performance, and all were recognised as "airport transport sector leads".
Southampton, Aberdeen, and Glasgow were ranked first, second and third respectively within the UK Transport: Airport Companies categories. In the European category Southampton was second, Aberdeen fourth, and Glasgow fifth.
In the same worldwide category Southampton was third, Aberdeen seventh, and Glasgow ninth.
Derek Provan, Chief Executive of AGS Airports Ltd, said: "At AGS we are committed to balancing the undoubted economic and social benefits of aviation with our climate change responsibilities.
"To have all three of our airports to be named as the top three performing airports for sustainability by GRESB is a great achievement.
"I am pleased to say we have already made significant progress in addressing our environmental impacts. Since 2018, we have reduced our direct carbon emissions by 52 per cent and in 2020 each of our airports achieved carbon neutrality status. However, we recognised that there is more work to do in addressing our impact and as a group, we have set ourselves the target of achieving net zero carbon for our direct emissions by the mid-2030s.
"We are also committed to working with the wider aviation industry to achieve net zero and deliver a future that is inclusive, low carbon and connected."
Each year, GRESB assesses and benchmarks the ESG performance of assets worldwide, providing clarity and insights to financial markets on complex sustainability topics.
The GRESB Assessments, are guided by what investors and the industry consider to be material issues in the sustainability performance of asset investments and are aligned with international reporting frameworks, goals and emerging regulations. The GRESB ESG Benchmark grew this year (2021) to cover more than $6.4 trillion of assets under management, up from $5.3 trillion in 2020.
Sander Paul van Tongeren, Co-founder and Managing Director at GRESB, said: "GRESB Sector Leaders are the organisations that are setting the pace and driving progress toward a net zero future. We are proud to recognise your determination, achievement, and leadership in creating a more sustainable world.
"Across the globe, organisations are demonstrating a deep commitment to ESG integration, while making important strides towards a more sustainable future for us all.
"ESG transparency and improving overall performance have never been more important, and it is inspiring to see such a high level of dedication from the industry."