International Airport Review launches the Person of the Year Award 2021
The Person of the Year Award aims to recognise outstanding contribution from airport leaders during the COVID-19 pandemic.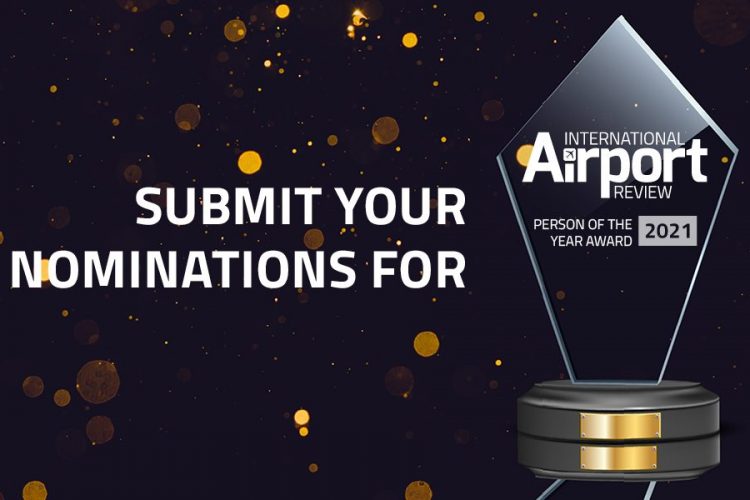 The COVID-19 pandemic has been a very testing time for the aviation sector, with aircraft grounded around the world and airport terminals remaining empty for months on end. During this time airport leaders have had to do everything they can to make sure their airports remain afloat, and as a result have had to make some very difficult decisions such as letting go of staff and drastically cutting expenditure.
Airport leaders have had to navigate the uncertainty of the pandemic and keep their staff motivated, whilst at the same time providing a high-quality passenger experience and keeping staff and passengers safe. 
International Airport Review wishes to recognise this, and has launched the Person of the Year Award 2021.
The Person of the Year Award will recognise and reward the outstanding contribution that airport leaders have made during the pandemic, and we would like to invite you to nominate your airport leader if you think that they deserve to be International Airport Review's Person of the Year. 
To be considered for the award the nominee needs to be in a leadership position currently within an airport and managing a team of people with a wide range of responsibilities. This award is of course open to everyone around the world and you can nominate yourself or someone else.
If you wish to nominate someone then we ask you to head to our website and fill in the very easy submission form. Submissions will remain open until 29 September. At the beginning of October we will return with a final short list for the public to vote on.
We are very much looking forward to reading your submissions and the very best of luck to everyone entering!