Record passenger figures for Abu Dhabi International Airport – 12.4% up on 2013
More than 16.7 million passengers last year passed through the airport's three terminals…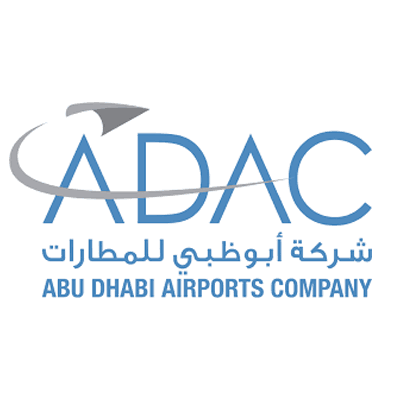 Abu Dhabi Airports today reported that 2013 was once again a record year in Abu Dhabi International Airport's history.
Passenger figures grew strongly throughout the year with figures up to more than 16.5 million, a 12.4% rise on 2012. Aircraft traffic has, in parallel, registered a tangible increase with a total of 135,213 movements at Abu Dhabi International Airport, an increase of 11.2% from the previous year.
Freight traffic also had a highly successful year.  More than 706,000 tonnes of cargo was handled in the 12-month period, a huge hike of 24.4%.
The increase in passenger, aircraft and cargo traffic is a result of Abu Dhabi Airports' strategy of on-going development of facilities and services to benefit its customers.  This has seen new airlines attracted to Abu Dhabi as well as existing air carriers expand their services to and from the UAE's capital city. Etihad Airways continued its growth plan during 2013 with the launch of new flights to Washington DC, Amsterdam, Sao Paulo, Ho Chi Minh, Belgrade and Sana'a, as well as increased frequencies on existing routes.
Etihad's new partnership with Jet Airways has seen a significant increase in traffic from India, and the airport welcomed in 2013 new routes to Riga in Latvia operated by Air Baltic and to Manila with flights operated by Philippines Airlines.
The top five destinations from Abu Dhabi throughout the year were India, Germany, England, Thailand and Saudi Arabia.
Tony Douglas, Chief Executive Officer, Abu Dhabi Airports, said:  
"Last year was an incredibly busy time for us at the airport and I'm delighted to see everyone's hard work rewarded by the statistics that show we handled more passengers and freight than ever before and the airport saw more aircraft arrivals and departures than previously.
"We opened a new arrivals hall for Terminal 1 & 3 in 2013 and we made significant progress on our Midfield Terminal Project, which is set to open for business in July 2017 and will increase the airport's capacity to be able to handle 30 million passengers a year."
 "Our growth is complemented by the rapid expansion of Etihad Airways, the UAE's national airline, as we share together the commitment to world class service levels.  With the capacity challenges we enjoy, we fully expect to continue to develop our airports in 2014, and strengthen the Emirate's position as a key global hub for air transport."
Figures for the month of December 2013 show that the airport ended the year on a high note.  Passenger traffic was up 14.4% to more than 1.5 million air travellers compared to December 2012. Cargo tonnage was up 27% to 66,000 tonnes.  The number of aircraft movements went up by 9.9% to 12,052.  December was the airport's second busiest month of the year following August.