Glasgow Airport wins a Distinction in the International Safety Awards 2021
Glasgow Airport is one of only 85 organisations worldwide to win a Distinction in the International Safety Awards 2021 for its commitment to workforce and workplace safety.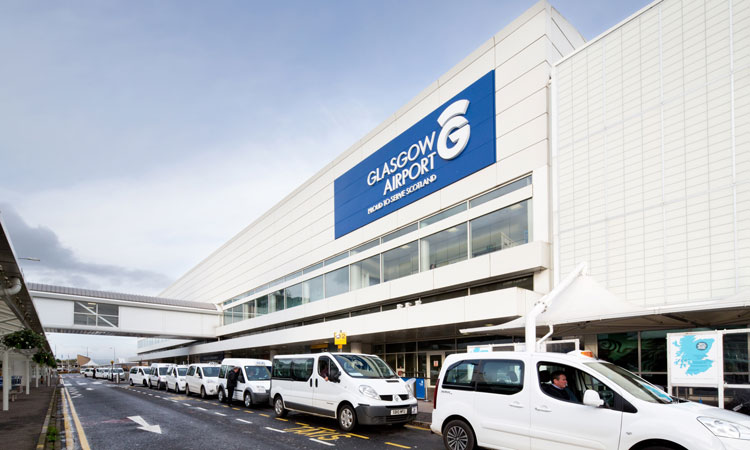 Credit: Glasgow Airport
Glasgow Airport (GLA) has announced that it has won an International Safety Award with a Distinction from the British Safety Council in recognition of its commitment to protect its workers and workplaces from the risk of injury and ill health at work during the 2020 calendar year.
The airport – which is owned by AGS Airports Ltd, along with Aberdeen International Airport (ABZ) and Southampton Airport (SOU) – is one of only 85 organisations worldwide to win a Distinction in the International Safety Awards 2021. The awards also recognise organisations that have shown commitment to wellbeing and mental health. 
Graeme Robertson, Health and Safety Manager at Glasgow Airport, said: "The health and safety of our staff continues to be an overarching priority for everyone who works at Glasgow Airport, so we are tremendously proud to have received this award with distinction from the British Safety Council for the second year running."
"It is especially significant to be recognised for our efforts in the year that we experienced the onset of COVID-19 – one of the greatest health challenges of our time. Out-with ensuring the safety of our core operational staff who continued to keep the airport open to support vital lifeline services during this pandemic, the greater challenge came from supporting our wider workforce," he added.
Robertson concluded: "The majority of our people in Glasgow – and across the wider group – have either worked from home due to COVID-19 restrictions or were on furlough for a period of time, so supporting their mental health and wellbeing whilst making sure that they felt connected with their colleagues during lockdown was absolutely critical in 2020, and this work continues to this day."
The airport also received the National Health Service (NHS) Health Working Lives Gold award in 2020 for ensuring a healthy workplace. Staff at the airport and wider group benefit from an extensive occupational health service from trained advisors or physicians, including physiotherapy, podiatry and access to mental health support, with each delivered in keeping with all COVID-19 guidance.  
During the pandemic, staff have also gained access to an employee assistance programme, online training resources to keep their competency skills up to date and a confidential telephone support service for emotional and practical problems, medical and legal information and immediate crisis intervention. Live broadcast mental health fitness and wellbeing sessions were also available to staff across the AGS Airports Ltd group.
Mike Robinson, Chief Executive of the British Safety Council, congratulated Glasgow Airport on its success in winning an International Safety Award 2021 with a Distinction: "The British Safety Council applauds Glasgow Airport and it's AGS Group-wide Assurance Team on their achievement. The award is in recognition of their commitment and hard work to keep their employees and workplaces free of injury and ill health."   
"The vision of the British Safety Council is that no-one should be injured or made ill through their work – anywhere in the world. Achieving this requires more than complying with legislation; it means people committed not only to health and safety, but also more and more to workplace wellbeing and impelling others to follow suit. Our heartfelt congratulations to Glasgow Airport. All of those working at the airport should be enormously proud of their achievement," he continued.