Heathrow proposes four-tier risk system to kickstart the restart of UK aviation
Heathrow has submitted its plan – a dynamic four-tier system that applies differing controls for differing country risk levels – to the UK government's Global Travel Taskforce.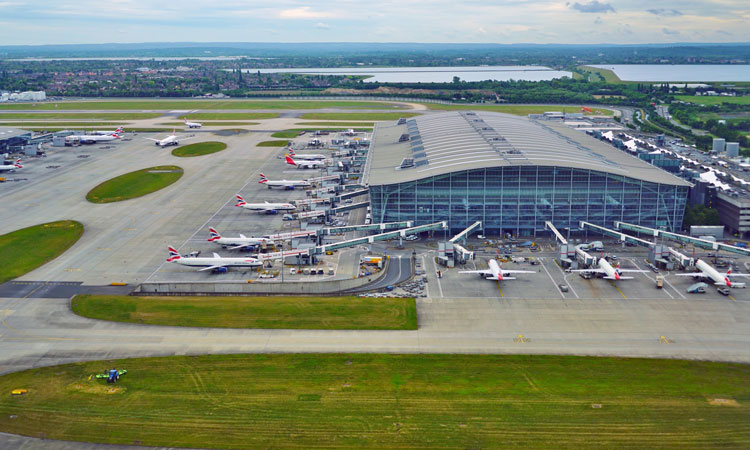 London Heathrow Airport (LHR) has outlined that the success of the UK's COVID-19 vaccination programme and advancements in testing technology mean that the restart of international travel and trade can now be safely achieved. As a result, Heathrow believes that the UK government's Global Travel Taskforce (GTT) should take advantage of this in order to help society to emerge from the COVID-19 crisis and to help to kickstart the UK's economic recovery.
Heathrow has recommended that the government builds upon its 2020 international travel corridors policy with an updated risk-based approach which can protect the UK whilst still enabling passengers, businesses and the aviation sector to plan for the future with sustained travel and trade at-scale.
The airport has submitted a plan to the GTT which is based on a dynamic four-tier system that closely monitors emerging data – particularly around variants of concerns – and applies differing controls for differing country risk levels in order to keep the UK safe, but also to allow the economy the opportunity to begin recovering. 
Not only would this approach enable people across the UK to reunite with friends and family, or take a well-earned break, but it would ensure that UK trade can begin to recover. Most of the value of Britain's exports is actually handled via the bellyhold of passenger aircraft and, as these aircraft sit idle, so too does the trade that flows underneath the feet of passengers. Getting passenger planes moving again is absolutely key to creating the capacity that exporters from every part of the country need to get their goods to customers around the world.
Recent modelling from Oxera and Edge Health, released in late March 2021, highlighted the significant advancements in testing technology, most notably that rapid antigen tests now provide a strong level of effectiveness in detecting the virus, and that a single COVID-19 test on departure/arrival is as effective as the 10-day self-isolation policy in reducing imported cases of the virus.
The GTT is considering these findings and is expected to produce its detailed roadmap in the coming weeks.
Heathrow's CEO, John Holland-Kaye, said: "The UK's progress in the global vaccine race, coupled with advances in testing, means that Ministers no longer need to choose between public health and the economy – a risk-based approach to international travel will allow us to protect them both. Restarting trade and travel to key markets like the U.S. after 17 May 2021 will be key to the government achieving its Global Britain ambitions and helping communities across the UK to level up."