Dallas Fort Worth International becomes first airport to reach new 4+ level in ACI's Airport Carbon Accreditation programme
Dallas Fort Worth International (DFW) was recognised as the first carbon-neutral airport in North America in 2016, but this new accreditation demonstrates the airport's continuing commitment to sustainability.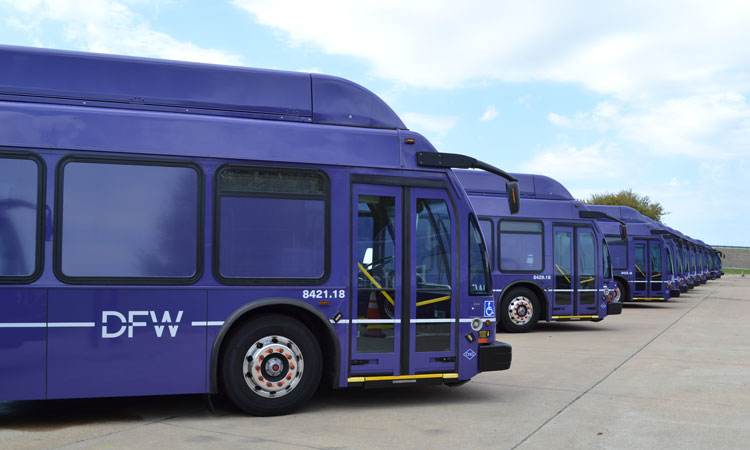 Credit: DFW
Dallas Fort Worth International (DFW) Airport has taken its commitment to sustainable initiatives to new levels by becoming the first airport in the world to reach newly established carbon neutral levels announced by Airports Council International (ACI).
Already the first carbon-neutral airport in North America, DFW Airport became the first airport to merit the new 4+ level in ACI's global Airport Carbon Accreditation (ACA) programme. DFW was recognised as the first carbon-neutral airport in North America in 2016.
DFW Airport was joined in this new recognised level by Indira Gandhi International Airport in India in this new certification. As part of the ACA programme, airports commit to reducing their emissions by making investments in heating and lighting efficiency technology, electric, hybrid or gas-powered vehicles, public transport incentive schemes, less corporate travel, and stakeholder engagement to encourage further emissions reductions. Airports applying to become accredited must have their carbon footprints independently verified.
"This recognition is the latest example of DFW Airport's commitment to serving our community and our world with a comprehensive, holistic approach to sustainability," said Sean Donohue, CEO of DFW Airport. "We continue to look for innovative and meaningful ways to reduce the Airport's carbon footprint with mindful and responsible practices and processes. We can and will do more thanks to the focus and hard work of everyone at DFW Airport."
The announcement comes just weeks after DFW Airport received international recognition when it earned a 2020 United Nations Global Climate Action Award in October 2020.
As one of four organisations in the "Climate Neutral Now" category of the UN awards, DFW Airport was honoured for its continued efforts to find innovative ways to reduce its carbon footprint. In 2017, DFW Airport implemented the Renewable Natural Gas Initiative, transitioning its compressed natural gas (CNG) vehicle fleet to renewable natural gas (RNG) produced from local landfill gas.
Through the RNG initiative, DFW Airport dramatically reduced vehicle fleet emissions – the second largest segment of its carbon footprint – and as of June 2020, 70 per cent of the natural gas used in the Airport's vehicle fleet came from RNG. Not only did the change eliminate nearly 17,000 tons of CO2, it lowered airport operations and maintenance cost by $1 million per year.
DFW Airport achieved its 2020 Strategic Plan goal to reduce carbon emissions by 15 per cent per passenger two years early and has now set an ambitious target to achieve net zero carbon emissions by 2030, supporting the United Nation's Race to Zero campaign.
There is a long-standing commitment to sustainable efforts at DFW Airport. The Airport's Strategic Plan and Sustainability and Diversity programs directly advance 16 of the UN's 17 Sustainable Development Goals (SDGs).