Construction contract for Jorge Chavez Airport control tower awarded
The contract for the construction of Jorge Chavez Airport's new control tower and airside support buildings has been awarded to the Wayra Consortium.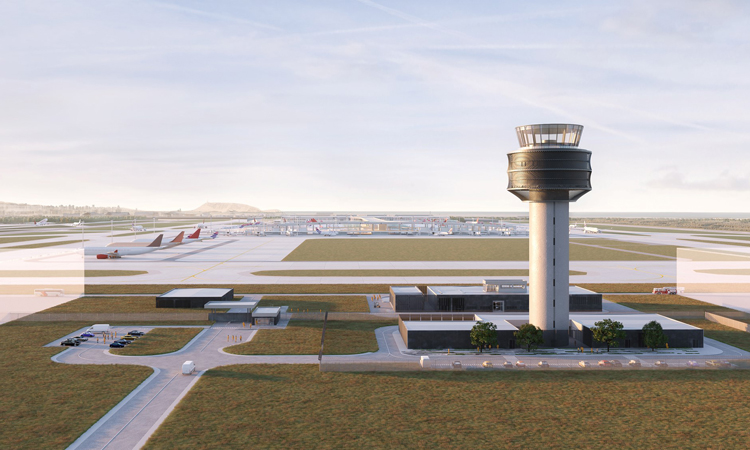 Credit: Jorge Chavez International Airport
As part of the ongoing development of the Jorge Chavez International Airport (LIM) expansion project, Lima Airport Partners (LAP) has awarded the construction works contract for the airport's new control tower and airside support buildings to the Wayra Consortium – consisting of Ferrovial, Acciona and JJC.
Four consortiums, composed by national and international leading companies with proven experience in the aeronautical and construction sector, participated in the selection process. Each consortium submitted their best proposals in terms of execution, technical and operational capacity, compliance, and – given the new context – management of mitigation strategies due to strict health and safety standards against COVID-19.
Anton Aramayo, the Expansion Project Director, said: "The local component was an important factor in the selection process, taking into consideration the construction times, the knowledge of the industry and the local environment, as well as the possibility to have an available team and equipment to start works at short notice."
The new control tower represents a symbolic milestone for the expansion, which will allow for the operation of two runways, optimising the air traffic control in Peru. With a height of 65m, the new control tower will be built of reinforced concrete combined with a superior steel structure. The shaft will be cylindrical with a 21m diameter, and a large control cabin will be installed on the top, which will meet strict visibility requirements over the airfield.
Manager of the Wayra Consortium, Jesús Ortego, said: "We are very proud to participate in this project, which will allow Peru to have one of the most important airports in South America. We are a consortium that combines the international experience of Acciona and Ferrovial in the construction of major airport infrastructure around the world, with the experience in local projects of the company JJC, ensuring world-class standards."
The plan for 2020 is to culminate the awarding of all work packages corresponding to airside development, which amount to an approximate investment of $400 million. In July 2020, the construction works of the second runway will be awarded – a bidding process is already underway and the proposals are expected to be received in the coming weeks.
The Jorge Chavez International Airport Expansion Project is a priority for Peru and is considered within the economic reactivation plan proposed by the government. Therefore, the works scheduled for the control tower will be added to the gradual return of activities on-site, in accordance with the newly established prevention and biosafety protocols.
LAP has submitted to the Ministry of Transport and Communications (MTC) its COVID-19 Surveillance, Prevention and Control Plan, which aims to safeguard the health and wellbeing of all its workers. This plan is set to be approved in June 2020.