ACI World Governing Board calls for urgent COVID-19 relief measures
A coordinated programme of COVID-19 relief measures is imperative to safeguard aviation as the industry plans a recovery roadmap.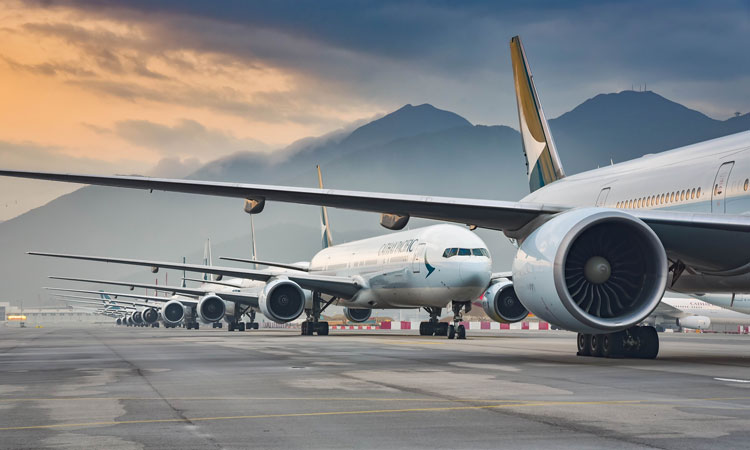 Airports Council International (ACI) World Governing Board has called for urgent relief measures for airports to assist in dealing with the impact of COVID-19.
The resolution passed by the board calls for coordinated industry engagement between states, regulatory authorities and all aviation stakeholders to promote an internationally-recognised framework for a seamless and sustainable recovery.
ACI World estimates a reduction of more than 4.6 billion passengers with a decline in total airport revenues on a global scale of more than $97 billion for 2020.
In order to alleviate this unprecedented impact, policy relief measures on the protection of airport charges and revenues, tax relief, concession fee waivers, the temporary suspension of slot usage requirements, measures to ensure the continuity of air cargo operations and comprehensive financial relief to protect essential operations and millions of jobs are required.
"Airports are important engines of economic growth, wealth creation and employment and the COVID-19 pandemic's effect on the industry and broader economy has halted the airport industry at global level," ACI World Director General, Angela Gittens, said. "Airports need urgent relief to help assist them to weather the far-reaching economic ramifications of the crisis and help lay the foundation of a balanced recovery."
The resolution also advocates for recovery measures with a focus on ensuring that the approach on health restrictions and mutual recognition from regulators is coordinated, proportionate and practical, including:
Industry engagement with international, national and regional health authorities to develop consistent and effective protocols for travellers, ensuring that any new measures are practical and based on medical evidence
Risk-based approaches to travel restrictions and new process requirements
Recovery best practices which incorporate short and long-term requirements for health and hygiene, and amended passenger processes to facilitate the return to normal operation
Protecting airport staff by ensuring that they are part of the solution, are adequately protected and can support a return to normal business
Effective communication with stakeholders and travellers through all channels to manage the expectations of passengers, build consumer confidence, minimise the impact on customer experience and ensure efficient operation
Flexible approach that takes an incremental and flexible approach to requirements with regular reviews of initial measures in response to changing circumstances
Evaluating consumer confidence by ensuring that measures implemented at airports are based on changing passenger profiles and expectations with regular monitoring and benchmarking
Focus on sustainability which recognises the continued importance of climate action to support sustainable airport development for the longer term
Stakeholder engagement to ensure ICAO recognises its pivotal role to coordinate the recovery protocols among states.
"Recognising that the entire aviation ecosystem has been heavily impacted by the COVID-19 pandemic, a coordinated programme recovery is essential to ensure the survival of the airport industry as well as the aviation industry as a whole," Gittens said. "The relief and recovery measures that have been put forward will ensure that the necessary assistance benefits all parts of the aviation ecosystem so that a balanced, global recovery can be created."